What a shit show the last few days. It's like watching the Game of Thrones TV series, full of unexpected & turn of events.
Today Changpeng Zhao (CZ) released a statement. In it he basically says that he 'doesn't like' the Steem HF23 but that he (the binance CEX) is going to open soon deposits/withdrawals for the coin.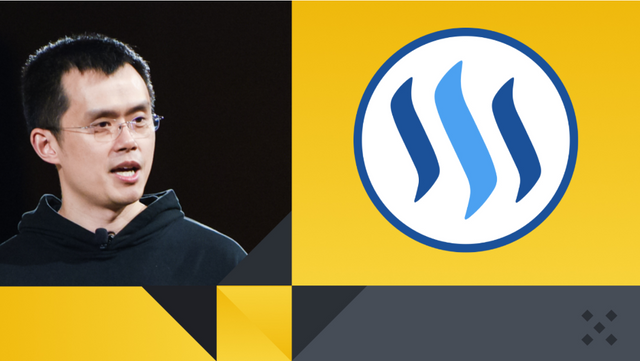 ''Once again, we find ourselves spending what would otherwise be a much more productive Friday night (and Saturday) on another issue about STEEM. This one is trickier than before. There are also some deeper insights and implications. Again, in our tradition of transparency, here is my perspective on it.''
I didn't like their tone at all, as he seemed apparently annoyed for being forced to take a step in the discussion.
If you ask me, I agree with him.
We had our respective war and we ended forking the STEEM chain into HIVE, and our 'consensus' moved all the steemit/Justin Sun funds (& their supporters) from their respective wallets to the DAO.
In my humble opinion, if we consider HIVE as the 'main' chain, all the steem that remained in the other chain is a bonus, as the attacker effectively 'paid' with all his funds in the new chain.
Now they did their chess play, and moved all the 'big stakeholder' funds from their respective accounts to another one 'community321', we know how this story follows...
I 'emotionally' feel that's theft. But maybe it isn't. If what they did is theft, what we did here it also is (right?). I don't approve seeing anyone's balance frozen/zeroed/stolen. And I know that the 'consensus' at steem is 100% centralized.
But I understand him (CZ) or @bittrex when they say that they prefer to stay 'neutral'.
I start to have the uncomfortable feeling that we're risking our binance listing when we 'already' won the war. Of course my opinion is flawed, because my funds are not frozen on the other chain. But I think we should let the drama go and start doing our thing.
What about SMT? What about the coming HIVE upgrades? I'm feeling tired of all this drama and I would like to see some technical progress here.
How do you see it?
BONUS. Comment this post from the Leofinance interface & receive extra LEO upvotes 😉

Follow me on Twitter or at my personal website wealthpowertime.
Posted Using LeoFinance