I'm sure many people on LeoFinance have already seen this scam that's running around.
         That's what happens when you have a perceived successful project on a platform. Copycats, opportunists, and scammers start to come out and try to swindle people.
         I don't like scammers. So, I downvoted the post in question and did a bit of quick digging. I found the following related accounts:
         Most of them are not active anyways. But, it might not be a bad idea to sniff out this bad actor in your local communities, be it Discord or whatever.
         In a world where many perceive crypto as a scam, it is imperative that we hold people accountable where we are able. This can be as simple as calling someone out for shady behavior.
         The good news is, the LeoFinance community pushed back. Looks like the fake token isn't gaining much traction.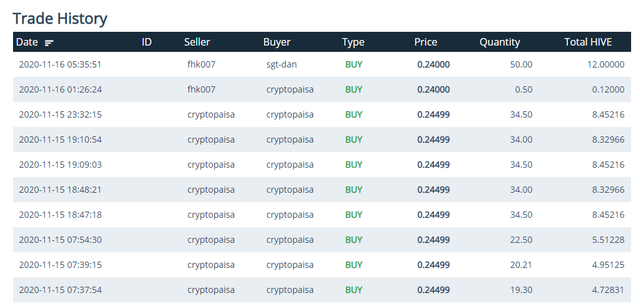 The scammer(s) did most of the market making. Good ol' sarge (@sgt-dan) must have bought it for kicks and giggles. Who knows?

         The solution to dealing with this scam token for me is to send them to @null. Your integrity isn't worth the 0.25 HIVE per token. Unless you believe your life is cheaper than $30, then I have no words for you.
         As BTC price continues to rise, I'm sure we will see familiar and new scams popping out everywhere. Be safe out there.
Posted Using LeoFinance Beta