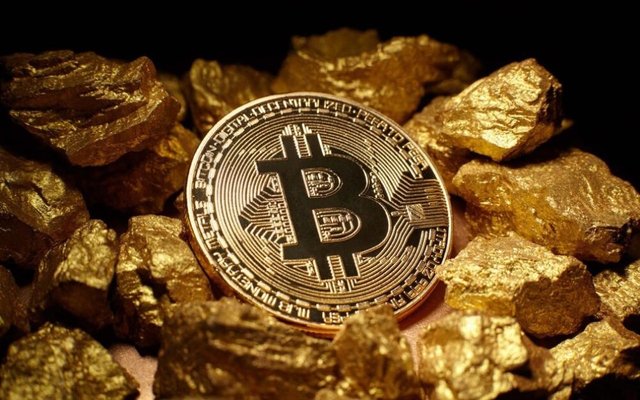 Source
We are currently experiencing many changes in different fields globally, even more so in the economy as in these 9 months of the pandemic companies or large companies have had to close down because their business model collapsed with confinement, others despite being shaky, were able to adapt to the changes and have been able to survive and others like Amazon and Zoom have seen how the pandemic helped catapult their businesses to the top.
These global changes in the economy have also affected currencies or what humans consider to be a safe reserve of value, such as gold. But these changes have benefited other reserves of value such as cryptosystems, which have seen a rise in use and value, as even large companies have begun to adopt their use or plan to adopt them, in order to survive the current crisis.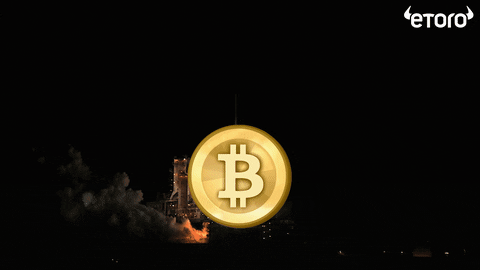 Source
Also, recently it has been echoed that gold has lost value to bitcoin and this has led many people to say that bitcoin is now a better reserve of value than gold. But is this true? Can bitcoin dethrone the quintessential millennial reserve of value that has been used throughout human history? That's why today I want to share my analysis of different aspects of both and thus reach a logical conclusion. We will start with gold.
The most precious metal
Gold, one of the most valuable metals in all of human history, has served for many things, such as adornments, social status, coins, jewelry, store of value and now in this new era to increasingly improve technology.
In chemistry, the atomic number of gold is 79 and is located in group 11 of the periodic table. Its symbol is Au and it is a highly valued and difficult to obtain metal.
Of the first use of gold in history that is recorded, is in the copper age from the necropolis of Varma. Different archaeological evidence has also been found of what was a metal widely used by different civilizations.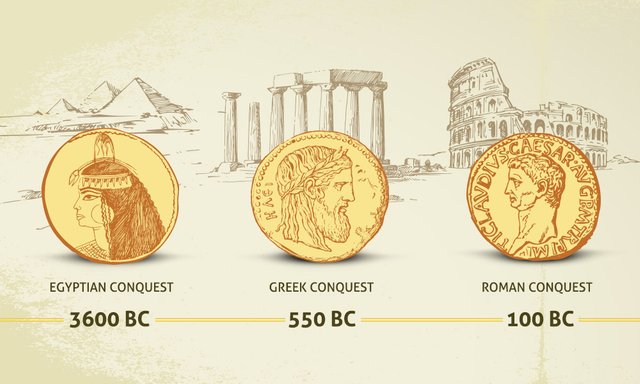 Source
Today gold still has the same uses as it did thousands of years ago and even more have been added to it such as medicine, in food and drink, in industry, in electronics and in commercial chemistry. But the main use that is implemented is as a reserve of value against inflation or economic crises.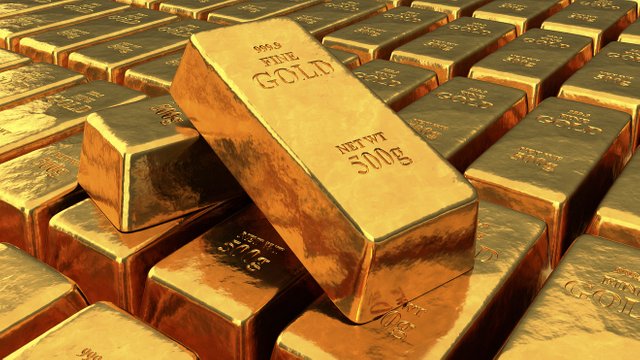 Source
But since the covid 19 pandemic began, gold has been somewhat affected in value mainly by the disruption of mining due to confinement and also by shortages as investors acquire more and more gold as a store of value. Now let's look at bitcoin.
The technology that is increasingly making its way
The bitcoin is the currency of the future, more and more people, companies and governments are using it and are benefiting not only from this but from all the cryptomonies that emerged after the bitcoin.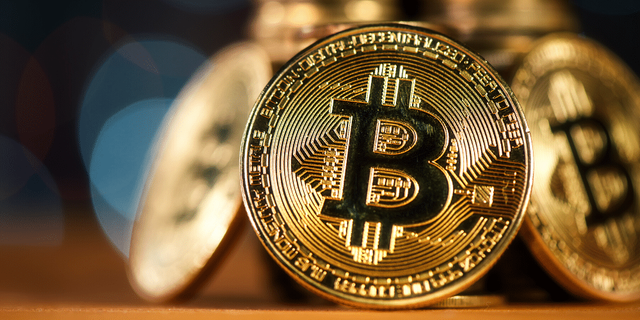 Source
But unlike gold, the invention and use of bitcoin is relatively recent. It was created by satoshi nakamoto in 2008 and is a protocol, open source project and peer-to-peer network that is used as a crypto-currency, payment system and merchandise. Its symbol is

and its code BTC, XBT
The bitcoin has different uses such as: Reserve value against inflation, Means to make international transactions, Acquire goods and services, Make online trading among others.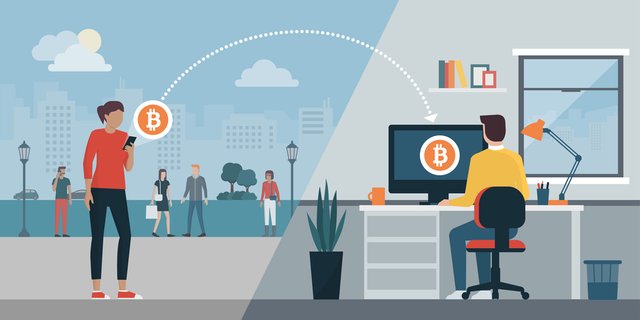 Source
The bitcoin was mainly created to be a virtual currency, independent and decentralized, since it is not controlled by any government or banking entity. It also preserves the anonymity of its owners and allows everyone to see the transactions that take place. In short, it was a currency created mainly to beat the financial system and promote a method of payment or money that no government controls.
But something valuable and dangerous about bitcoin is its volatility, because one day it can exceed 13k and from one moment to the next fall to nothing. But no matter how volatile it is, more and more people are putting their faith in bitcoin and buying it to use as a store of value.
The similarities and differences between gold and bitcoin
Now let's examine some differences and similarities that exist between these two value stocks, we will see things like scarcity, durability, divisibility, transportation, storage and counterfeiting.

Source
Scarcity: both are scarce and finite goods, speaking of gold. To date, 171,000 tons have been extracted from the earth, and according to the WGC, 50,000 tons are still to be extracted. Bitcoin is also a scarce resource as there will be no more than 21 million units, and it is estimated that approximately 12 million units of bitcoin have been extracted to date.

Durability: gold can last for thousands of years, even gold pieces found in various excavations that are thousands of years old are still preserved as when they were created, gold does not oxidize AND is highly resistant. Bitcoin is also a very durable coin because the only way it can disappear from your hands is if you lose your keys or someone steals everything.

Divisibility: both gold and bitcoin are divisible into smaller units, e.g. gold can be divided into grams or even less, of course the costs for these divisions of gold are high. On the other hand, the division of bitcoin into smaller units is much cheaper, and is divided up to an eighth of a point called satoshi.

Transport and storage: transport and storage of gold is very expensive and can vary from hundreds to thousands of dollars, as it requires very advanced security standards, but despite the cost of storage and division, the value of gold is not affected. The bitcoin has the best transport and storage in the world, as you can have it in your virtual wallet, card or an app and the costs can be very low. Also the storage of bitcoin does not affect the value as it does not devalue over time, depending on the market it can even increase in value.

Counterfeiting: both are difficult to counterfeit for example gold has a unique color and density, in the eyes of an expert you can recognize which is imitation and which is authentic. In the case of bitcoin The blockchain makes it almost impossible to replicate the transactions that are made with Bitcoin and therefore avoids the double expense of no counterfeiting.
In conclusion
As we have already analyzed gold and bitcoin have more similarities What differences, both are highly sought after as a store of value AND both have a production limit.
So we can't underestimate each other because at the moment the value is going down, let's remember what happened in 2018 when the bitcoin went from 20K to 6K in a matter of months, many did not lose faith in the bitcoin and are now seeing the results. The same happens with gold, it might lose a little bit of value due to the current circumstances but this does not give any reason to say that it is no longer profitable to keep our money in gold, as it has been for thousands of years and par excellence the best reserve of value.
But what do you think is better gold or do you think that bitcoin is going to be much better than gold? Let me know your opinion in the comments, thank you very much for reading.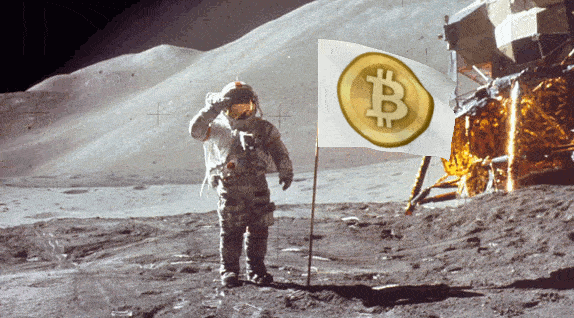 Source
Source of information
Español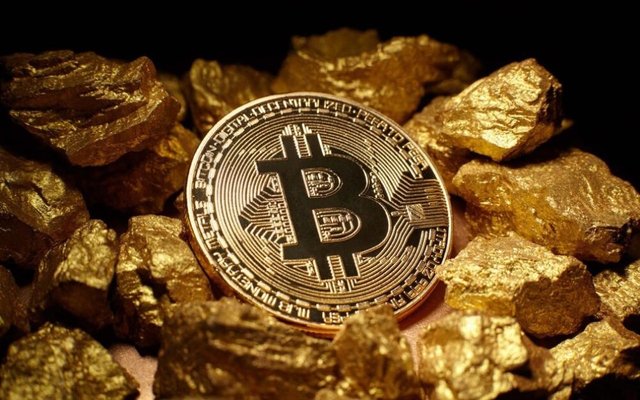 Source
Actualmente estamos experimentando muchos cambios en distintos campos a nivel global, más aun en la economía ya que en estos 9 meses de pandemia empresas o grandes compañías han tenido que cerrar debido a que su modelo de negocios colapso con el confinamiento, otras a pesar de que tambaleaban, se pudieron adaptar a los cambios y han podido sobrevivir y otras más como Amazon y Zoom han visto como la pandemia ayudado a catapultar sus negocios a la cima.
Estos cambios a nivel global en la economía también a afectado a las monedas o lo que el ser humano considera una reserva de valor segura, como el Oro. Pero estos cambios han beneficiado a otras reserva de valor como las criptomonedas, pprque han visto una alza debido al uso y valor, ya que incluso grandes compañías han empezado a adoptar su uso o tienen pensado adoptarlo, para sobrevivir a la crisis actual que se está viviendo.
También, recientemente se ha hecho eco de que el oro ha perdido valor frente al bitcoin y esto ha llevado a muchas personas a decir que el bitcoin es ahora una mejor reserva de valor que el oro. Pero ¿Será esto cierto? ¿Puede el bitcoin destronar a la reserva de valor milenaria por excelencia que ha sido usada en toda la historia humana? Por eso hoy quiero compartir mi análisis de distintos aspectos de ambos y asi llegar a una conclusión lógica. Empezaremos con el oro.
El metal más apreciado
El oro, uno de los metales más valiosos de toda la historia humana, ha servido para muchas cosas, como adornos, estatus social, monedas, joyas, reserva de valor y ahora en esta nueva era para mejorar cada vez más la tecnología.
En la química el número atómico del oro es 79 y se ubica en el grupo 11 de la tabla periódica. Su símbolo es Au y es un metal muy valorado y difícil de conseguir.
Del primer uso del oro en la historia que se tiene registro, es en la edad de cobre provenientes de la necrópolis de Varma. También se han hallado diferentes pruebas arqueológicas de qué era un metal muy usado por distintas civilizaciones.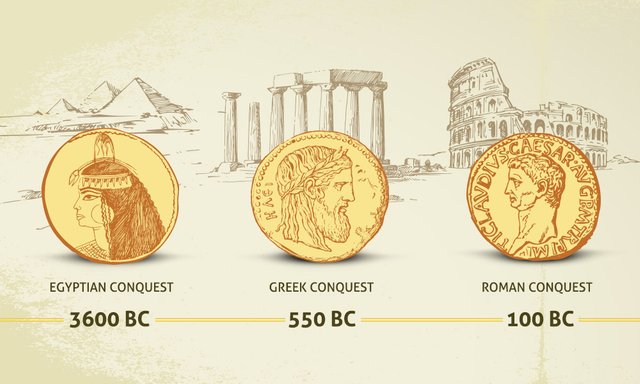 Source
En la actualidad el oro sigue teniendo los mismos usos que hace Miles de años e incluso se le han añadido más como la medicina, en alimentos y bebidas, en la industria, en electrónica y en química comercial. Pero el principal uso que se la implementa es como reserva de valor frente a la inflación o las crisis económicas.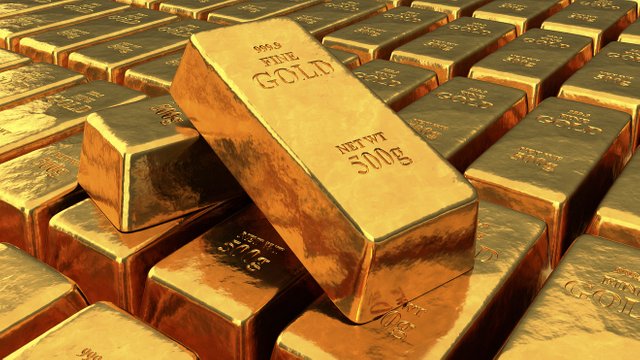 Source
Pero desde que comenzó la pandemia de covid 19, el oro se ha visto un poco afectado en su valor principalmente por la interrupción de las minerías debido al confinamiento y también a la escasez debido a que los inversores adquieren cada vez más oro como reserva de valor. Ahora examinemos el bitcoin.
La tecnología que cada vez más se abre camino
El bitcoin es la moneda del futuro, cada vez más son las personas, empresas y gobiernos que la usan y se ven beneficiadas no sólo de esta sino de todas las criptomonedas que surgieron después del bitcoin.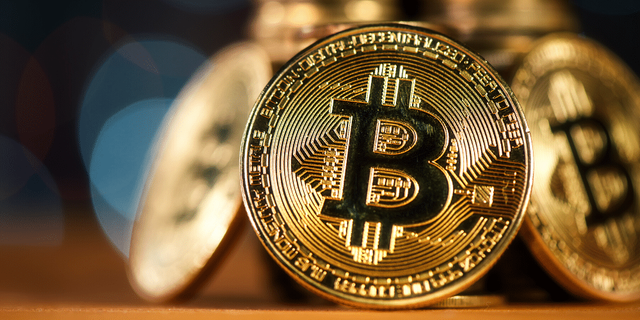 Source
Pero a diferencia del oro, la invención y uso del bitcoin es relativamente reciente. Fue creada por satoshi nakamoto en 2008 y es un protocolo, proyecto de código abierto y red peer-to-peer que se utiliza como criptomoneda, sistema de pago​ y mercancía. Su símbolo es

y su código BTC, XBT
El bitcoin cuenta con diferentes usos tales como: Reserva de valor contra la inflación, Medio para realizar transacciones internacionales, Adquirir bienes y servicios, Realizar trading online entre otros.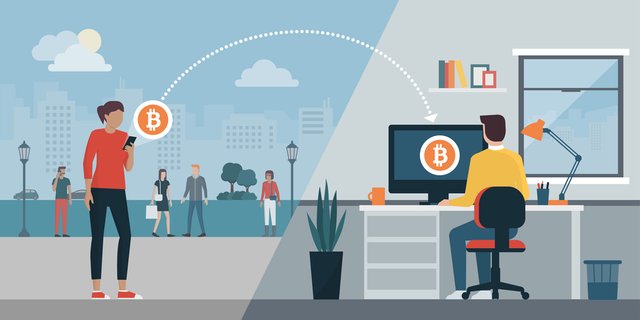 Source
El bitcoin fue principalmente creado para ser una moneda virtual, independiente y descentralizada, ya que no la controla ningún ente gubernamental o bancario. También preserva el anonimato de sus propietarios y que permite que todos puedan ver las transacciones que se realiza. En pocas palabras fue una moneda creada principalmente para vencer el sistema financiero y promover un método de pago o dinero que no controle ningún gobierno.
Pero algo valioso y peligroso peligroso del bitcoin es su volatibilidad, debido a que un día puede superar los 13k y de un momento a otro caer hasta no valer nada. Pero sin importar volatilidad cada vez son mas las personas que le tienen fe al bitcoin y lo adquieren para usarlo como reserva de valor.
las similitudes y diferencias entre el oro y el bitcoin
ahora examinemos algunas diferencias y similitudes que existen entre estas dos reservas de valor, veremos cosas como escasez, durabilidad, divisibilidad, transporte, almacenamiento y falsificación.

Source
Escasez: ambos son bienes escasos y finitos, hablando del oro En la tierra hasta el día de hoy se ha extraído 171.000 toneladas y según el WGC, y queda aún por extraer 50.000 toneladas. El bitcoin también es un recurso escaso ya que no existirán más de 21 millones de unidades, y se calcula aproximadamente que hasta la fecha se han extraído 12 millones de unidades de bitcoin.

Durabilidad: el oro puede durar miles de años, incluso piezas de oro halladas en distintas excavaciones que tienen miles de años aún se conservan como cuando se crearon, el oro no se oxida Y es altamente resistente. El bitcoin también es una moneda muy duradera ya que la única manera que pueda ser desaparecer de tus manos es que llegues a perder tus claves o que alguien te robe todo.
Divisibilidad: tanto el oro como el bitcoin son divisibles en unidades más pequeñas por ejemplo el oro se puede dividir en gramos o incluso menos, claro los costes para poder realizar estas divisiones del oro son elevados. En cambio la división en pequeñas unidades de el bitcoin es mucho más económica, y se divide hasta una octava décima llamada satoshi.
Transporte y almacenamiento: el transporte como el almacenamiento del oro es muy costoso puede variar desde cientos de dólares hasta miles, ya que necesita de estándares de seguridad muy avanzados, pero apesar de su coste de almacenamiento y división, el valor del oro no se ve afectado. El bitcoin tiene el mejor transporte y almacenamiento del mundo, ya que lo puedes tener en tu billetera virtual, tarjeta o una app y los costes pueden ser muy bajos. También el almacenamiento del bitcoin no afecta el valor ya que no se devalúa con el paso del tiempo, dependiendo del mercado puede incluso subir de valor.
Falsificación: ambos son difíciles de falsificar por ejemplo el oro tiene un color y una densidad únicas, a ojos de un experto se puede reconocer Cuál es imitación y cuál es auténtico. En el caso del bitcoin La cadena de bloques o blockchain, hace que sea casi imposible replicar las transacciones que se hacen con Bitcoin y por tanto evita el doble gasto es decir no hay falsificación.
En conclusión
Como ya hemos analizado el oro y el bitcoin tienen más similitudes Qué diferencias, ambos son muy buscados como reserva de valor Y ambos tienen un límite de producción.
Así que no podemos menospreciar a uno al otro porque de momento baje de valor, recordemos lo que pasó en 2018 cuando el bitcoin paso de 20K a 6K en cuestión de meses, muchos no le perdieron la fe al bitcoin y ahora están viendo los resultados. lo mismo pasa con el oro, puede ser que pierda un poco de valor debido a las circunstancias actuales pero esto no da pie para decir que ya no es rentable guardar nuestro dinero en oro, ya que ha sido durante miles de años y por excelencia la mejor reserva de valor.
¿Pero qué opinas tú crees que es mejor el oro o crees que él bitcoin va a ser muy superior al oro? Hazme saber tu opinión en los comentarios muchas gracias por leer.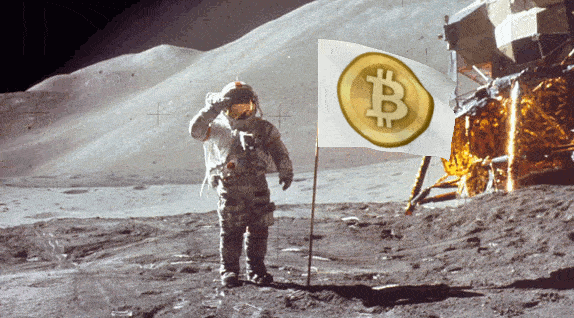 Source
Fuente de la information
Traducción por Deepl
Posted Using LeoFinance Beta