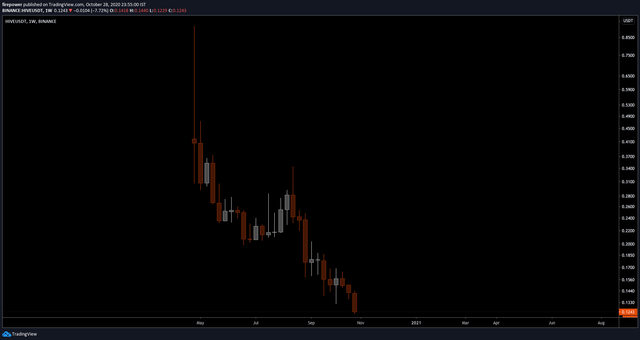 A quick run through the weekly, daily, 8 hour and 60 minute time frame charts for HIVE. But to summarize its in one big downtrend and has shown no signs of breaking current structure on a high time frame.
The one opportunity it had to form a new market structure was lost aw while back. So now it continues to bleed value from one week to another.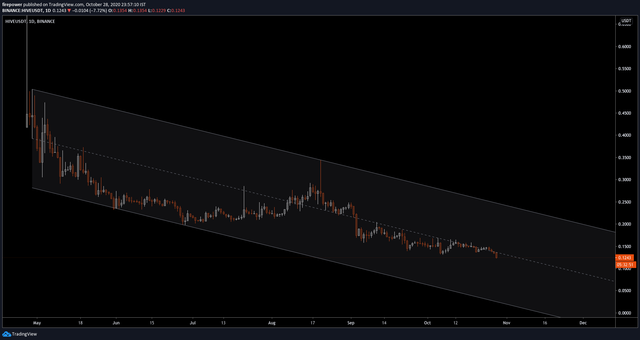 The downward channel on the daily TF is a clear indicator of the trend for HIVE. The all time low for the price is around 6-6.5 cents so I wouldn't be surprised to see price get back into single digits before recovery.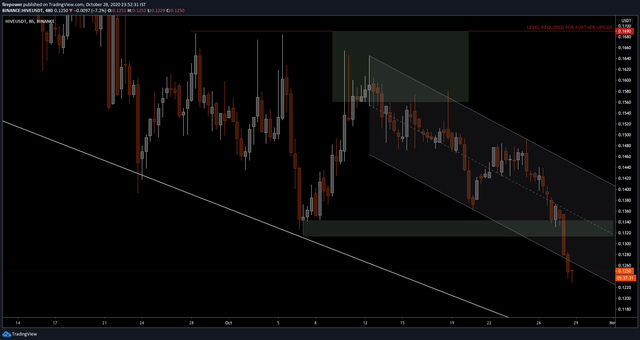 What's disappointing about the price action is that it continues to remain bearish while Bitcoin and others are in a bull market. So there's an opportunity cost on investing a coin that continues to make new lows. It's always easier to ride the trends.
We can short HIVE on a couple of exchanges and that's probably adding to the downside pressure in recent times as people look to hedge their investment by shorting.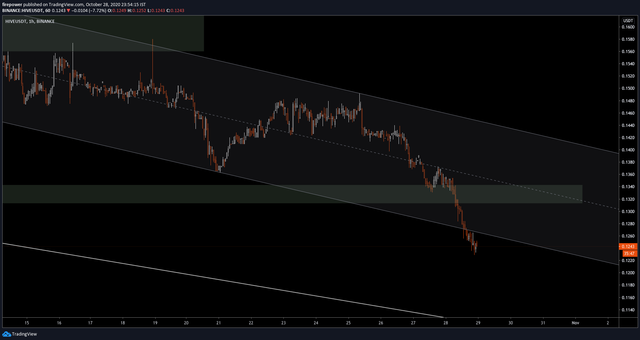 In any case, I don't have much to say as far as levels go as my previous posts have summarised on that. It needs to get back over 20 cents to try breaking current market structure and start forming a bullish one on HTF.
Since previous support levels have flipped into resistances, HIVE has quite a bit of work cut out when it begins recovery.
"Hopefully," this 'bear run' for HIVE will end by the end of this shitty year...
This post is not financial advice.