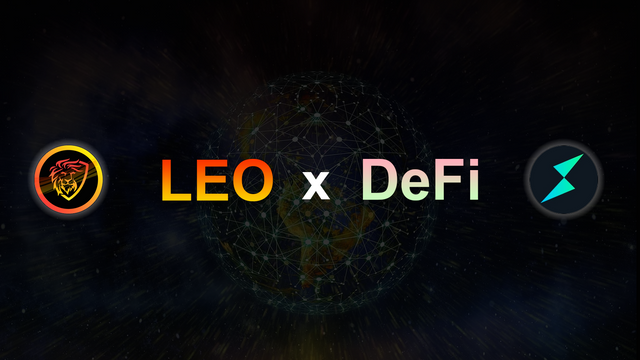 After a brief setback, wLEO is ready to launch tomorrow!
Originally wLEO was scheduled to launch on Thursday of last week, but due to the UNI airdrop, the waters were muddied for a wLEO launch.
Specifically, the ethereum gas prices shot through the roof and everyone was so focused on UNI, we would have gotten overshadowed.
Delaying was the right move and I am excited we are ready to go tomorrow.
Notice in the title I said "around" 10 AM EST, well it's because that is what the announcement said, it sounds like it could be slightly before or slightly after.
The important part isn't the exact time it launches though, it's that it launches at all.
For those providing liquidity the key is to just get up and running before the 24 hour window snapshot.
More information on the launch as well as some instructions for liquidity providers can be seen in the official announcement here:
https://hive.blog/hive-167922/@leofinance/wrapped-leo-important-updates
So, what is the price of LEO going to do???
That is the 64 thousand dollar question!
If we can generate enough hype, and it sounds like they are doing everything they can in this regard, the price could literally moon.
With only 5 millions in circulation and a current market cap around $500k, it won't take much buying to move the price up multiples of where it is today.

(Source: https://hive-engine.com/?p=balances&a=jrcornel)
I pesonally picked up about 18k LEO last week and have added a couple thousand more this week to get me over that 20k number which is the amount I'd like to pool as a liquidity provider.
The really interesting thing to me is how wLEO trading is going to impact Hive-Engine LEO trading.
I suspect we have orders of magnitude more volume on wLEO and possibly a radically different price than we are currently seeing on Hive-Engine.
Which means there may be some very interesting arbitrage opportunities for those nimble traders.
For those of you not wanting to get involved as a liquidity provider, I suspect there will be profit to be made simply buying LEO on Hive-Engine and then selling it as wLEO at a higher price.
This type of strategy could work in either direction if the price of wLEO deviates quite a bit from the price of LEO on Hive-Engine.
I suspect it will be much higher on wLEO and then it will take time for people to buy up the supply on Hive-Engine to close the gap between the two LEO's.
As far as an actual price prediction, I will keep that to myself so I don't make a fool of myself being wildly off. :)
As a hint though, I do think it will be higher than it is currently trading for.
Stay informed my friends.
Image Source:
https://hive.blog/hive-167922/@khaleelkazi/wleo-is-a-long-term-value-add-for-the-leofinance-ecosystem
-Doc
Posted Using LeoFinance