WIN $50 in BITCOIN with this easy contest by Actifit!
It's been a long time I have not posted in LeoFinance and I have missed it.. I have missed curating and reading all the interesting posts I find here!
But with my photography lessons (last one today), it has been difficult to find time :) I will do my best to come back strong again in the next days :)
This post is an invitation to participate to an exciting new contest..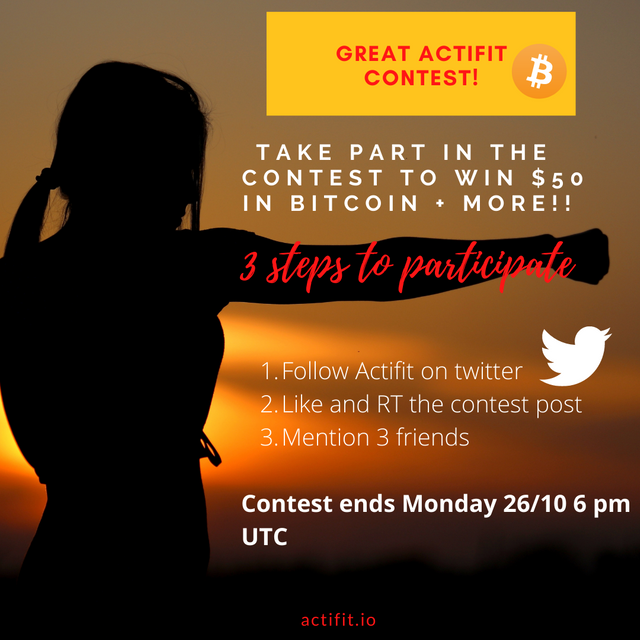 Big contest prize - win 50$ in BTC
The prize? 50$ in BTC & 10 Free accounts with HIVE delegation to get started..
What do you have to do?
Simple, (1) follow @actifit on Twitter and then (2) retweet this post after (or before) (3) tagging three of your friends..
Pssstttt! If you don't have any friends - you can tag @katerinaramm1 @jimmyfusz @AriaKourada @nikoleondas hehehe
Deadline
This is very important! I have missed airdrops & contests because I forgot the deadline.. So please remember that you can participate till Monday the 26th of October, at 6pm UTC!
---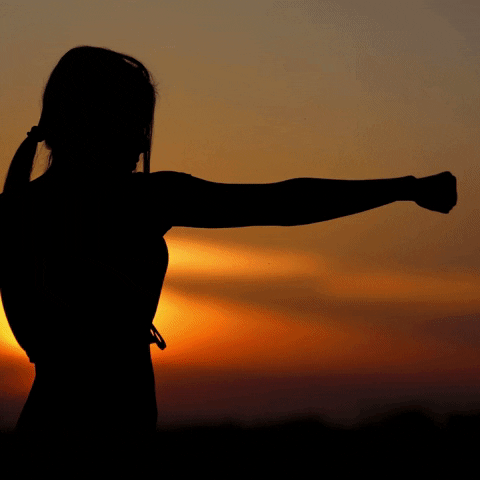 source
(If you would like to use this gif, it is found at https://giphy.com/gifs/cryptocurrency-contest-actifit-ItTRwJ2sGpG6LxCL2W - created by me with free elements)
So, that's it for now!
I wish you a great weekend and if you participate, do let me know! Good Luck to everyone!
---
About Actifit dApp:
Actifit is a fitness app that rewards its users for being active and for posting their activity report on the blockchain. The users who have a minimum of 5000 steps activity are rewarded with AFIT tokens and with Hive rewards. You can visit actifit.io or the discord for more information!
---
Follow me on twitter for crypto stuff: https://twitter.com/katerinaramm1
My personal discoveries and every day experiences: https://www.instagram.com/katycrete/
My city's account and lovely community: https://www.instagram.com/aboutheraklion/
And let's not forget my giphy channels
For my city: https://giphy.com/channel/aboutheraklion
My personal account: https://giphy.com/channel/katyramm
Posted Using LeoFinance Beta