Time to make use of these yummy .. candies..!
A couple of weeks ago we mentioned that @coingecko has started giving away candies that could be redeemed for a number of different rewards!
Today I thought of using a couple of them :))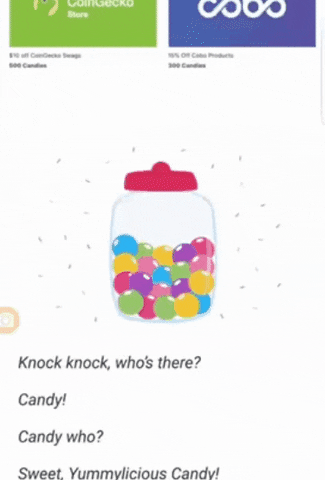 I have already gathered 1530 candies so I can afford a treat ;)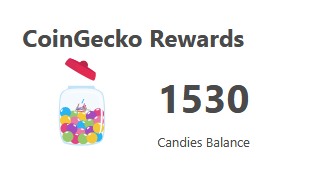 ---
What I intend to buy?
How to DeFi Book

Let's go through the process together!
Click on Redeem Now

After you confirm the 'Redeem' for the second time
Boooom you see the book!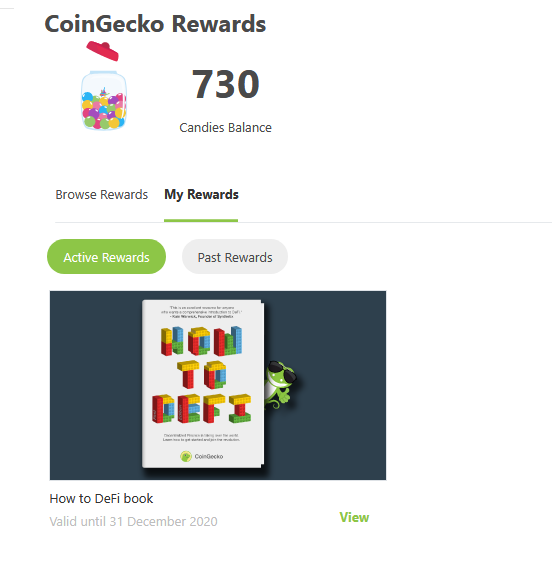 You get a special code and then you visit the CoinGecko store to redeem it!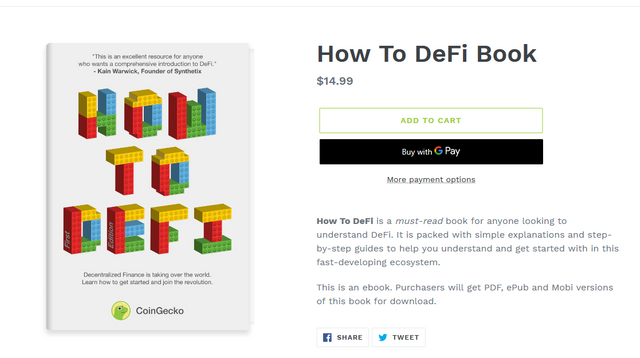 Then use the code to get the 100% off!
Normal rate of the book is 14,99$

---
You will need to put contact info before your proceed to check out and then >>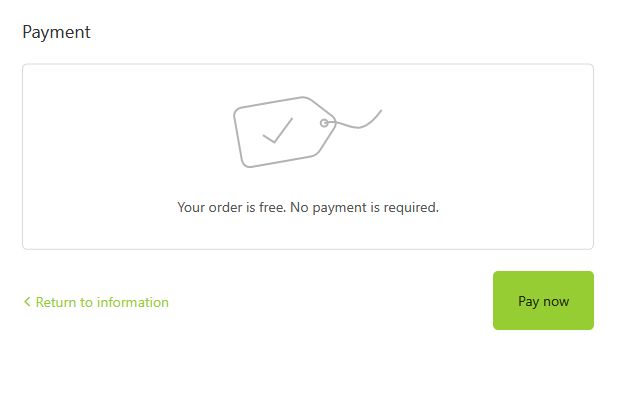 After you click the PAY NOW
you receive a link for downloading the book, both on the page and also in your email address!
And again booooom!
212 pages of DEFI at my disposal
Now please, if you will, leave me alone to study :))
link
---
How to claim your Coingecko candies
Original Content - All rights reserved
---
Follow me on twitter for crypto stuff: https://twitter.com/katerinaramm1
My personal discoveries and every day experiences: https://www.instagram.com/katycrete/
My city's account and lovely community: https://www.instagram.com/aboutheraklion/
And let's not forget my giphy channels
For my city: https://giphy.com/channel/aboutheraklion
My personal account: https://giphy.com/channel/katyramm
Posted Using LeoFinance Beta