---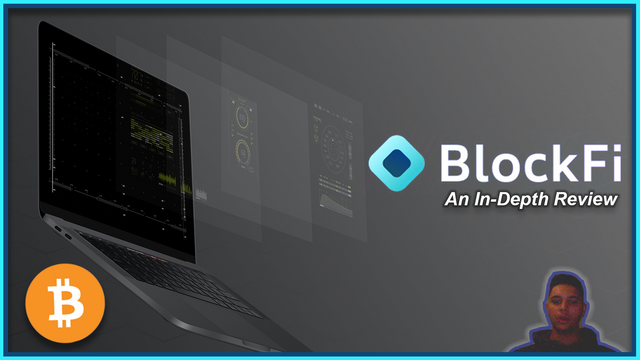 Over a month ago, I found the Bitcoin collateral loan product by BlockFi and decided to give it a try. Collateral loans have spiked in popularity with the latest DeFi boom in crypto. Now, everyone seems to be trying to collateralize their crypto positions to take out a loan and gain instant liquidity.
There are pros and cons to every collateral loan product - whether you're using a centralized or decentralized protocol. BlockFi offers a professional experience and feels more like using a new-age bank than using a decentralized protocol to collateralize crypto.
With my experience in decentralized loan protocols, I decided to give a centralized loan protocol a shot and see what the pros and cons are. After using BlockFi's loan product, I can say that there are clear reasons for using either decentralized or centralized loans. For my personal portfolio, using a mix of the two types of loan products makes perfect sense. In this episode, I explain the BlockFi loan product, how it works and the pros and cons between CeFi and DeFi.
In This Episode:
Why get a loan

Liquidity Without Selling - participate in gains of your collateral + use liquidity to generate other returns
Tax advantages
Use Cases

How the loan process works

General process
My experience
Interest payments and paying off the loan with your collateral

How Much BTC Do You Need?

Minimum loan amount - $5,000 USD
Recommended LTV - 50% (so if BTC is $10k/BTC and you want a $5k loan, you should have at least 1 BTC as collateral)

Pros and cons for CeFi

Customer service (professional)
Safety net (margin call grace period)
Sign-Up For BlockFi and get a $20* Signup Bonus
https://blockfi.com/?ref=fd060997
Relevant Links:
---
Listen & Subscribe to the LeoFinance Podcast!

Our Community:
LeoFinance is an online community for crypto & finance. We run several projects that are powered by Hive and the LEO token economy:

---
▶️ 3Speak
Posted Using LeoFinance