Gaming On Hive
I've always had fun playing idle type games where you increase your building levels and gain the income from them, for example, and check back again in the morning ect. Some favourite of mine in particular were Mining Idle Tycoon and Adventure Capitalist. In the words of @dcitygame themselves in their introduction: 'Welcome to dCITY. Here you can build your own city on the Hive platform and be the master of your own kingdom'. If you want to take a look for yourself check the game out here: https://dcity.io/info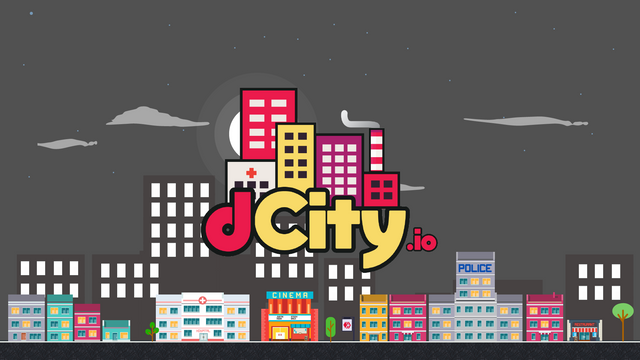 DCity Picture Source
Gaming On The Blockchain
I see a real potential here for the blockchain with it being a layer for gaming. Take games that are famous today like Call of Duty, which I spend quite a bit of time playing, you are able to earn the native token of the game. With regards to COD I think there called Battle Points, these allow you to gain extra perks, guns, camos and many more. They give you an adantage. You can earn these whilst playing in the game, yet what if you could sell these Battle Points for cryptocurrency? Or perhaps you could see the items that you bought with those Battle Points for crypto too, all on the blockchain! I hope I've articulated it well but there is a huge potential here! It's great to see that @dcitygame is taking full advantage of that!


Hive-Engine Logo Source
Tokenisation
One of the most fantastic things that I have seen in the cryptocurrency space, along with the amazing invention of something like Bitcoin, is this whole new idea of tokenisation and tokenomics. I started digging into Ethueruem and saw the invention of some of the biggest market cap coins that we see today are tokens that were created on an ERC-20 contract. These tokens all represent something diffferent. The thing that really could my eye was the ability to create a token that had it's own speical utility and that we all could do that too. This opened my eyes to a world where yes money does play a big role but there could be a world where there are potentially millions of tokens that all do their all amazing thing and I thought to myself, wouldn't it be cool if I could create my own token. What's also cool is the way that they function with tokenomics and that the token represents many things. This is so exciting and I would perhaps love to get my own token in the @dcitygame. There are already some brilliant Hive based tokens incorportaed into the game, BEER (@detlev), CCC (@creativecoin), STEM(@stemgeeks), WEED(@coffeebuds) are just to name a few! I've thought of calling the token GROW. A token which incentivises growing your own food. This could for sure be incorporated into the game. There would definately be more utility in the future! Perhaps if someone has a certain number of GROW staked they are rewarded with certain tiers of Upvotes from me. That's one idea! Please feel free to share more! Let me know what you guys think!