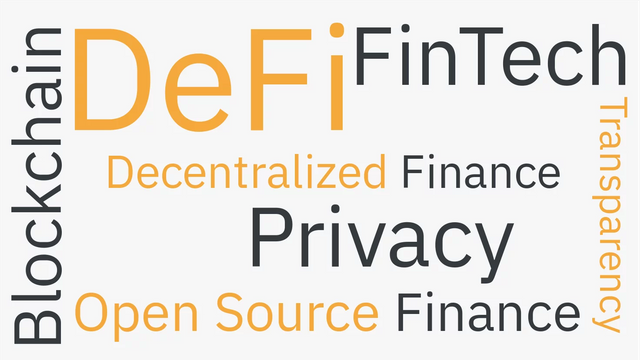 Image by Cagatay Aydin CC BY-SA 4.0
Introduction
Ethereum is where the decentralized liquidity is. It has a massive 40 billion dollar market cap already. DeFi is a fact of life and I don't think it's going anywhere anytime soon. Even if regulators wanted to meddle with it, it would be quite hard. Namely, the European Union is mulling over a regulatory framework for crypto assets alled Markets in Crypto Assets (MiCA).(1)
The regulations stipulate that crypto-asset issuers must be incorporated as a legal entity in order to operate crypto services in the European Union. This particular requirement, however, could represent a significant challenge for DeFi projects because DeFi tokens' issuers are "at times unidentifiable," XReg outlined in an Oct. 5 report.
As part of the proposed regulations, any issuer of a crypto asset should register as a legal entity in some EU member state, issue a whitepaper with mandatory disclosure requirements and this and that. Good luck with that. Anyone is now capable of issuing a token on Ethereum and create pools on Uniswap or any other protocol. So long as the protocol is fully decentralized and the code is audited by credible parties, there is zero need for any "consumer protection" (in reality legacy market operator a.k.a. bank other financial instutution protection) and fraudulent marketing is criminalized, there is no need to require any paperwork.
LeoFinance showing the way
Once the entire wLEO codebase has been upgraded for better security, wLEO has been relaunched and it has run for some time, I think it would a good idea to offer automated creation of wrapped Hive-Engine tokens on Ethereum. That would be a good long-term goal because if it's all going to use the same codebase, then the security and reliability of it is paramount.
This would be obviously benefit the entire Hive ecosystem because it would facilitate the creation of wealth centers on Hive as @taskmaster4450 puts it. For security, each of the projects would need to allocate funds to purchasing HIVE in order to power it up an participate in chain governance.
Conclusion
As a long goal, that is worth considering. Because of the technological and financial risks involved, this is something that should be considered perhaps only after the full decentralization of the second layer token infrastructure.