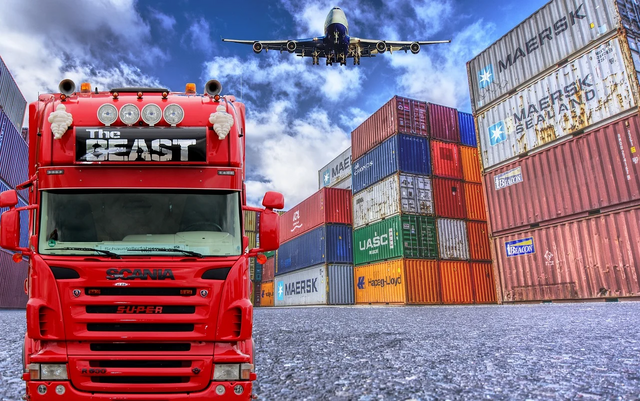 I've seen people talk about supply chains suffering from serious problems caused by the pandemic. Demand in many sectors has change abruptly, above all, in the energy sector. The price of oil was negative for a while in the spring. It stands to reason to expect bigger problems down the line as the effects of the demand shock reverberate across the world economy.
I've seen American Hive users write about empty shelves in supermarkets. There have been shortages of some food items at least occasionally. @preparedwombat has written about that occurring in upper middle class districts in the Minneapolis-St.Paul metropolitan area in Minnesota. He told me southern Minnesota is part of the agricultural heartland of the United States. Geographical distance from farms to processing plants to consumers should not be an issue.
I haven't seen any empty shelves in Finland at all during the pandemic except for toilet paper when people were hoarding it in the beginning. We frequent two very large supermarkets that have tens of thousands of different kinds of items for sale. Not once have I seen the supply of entire product categories affected by the pandemic. I recall a Dutch Hive user telling me that he hasn't seen any shortages, either.
The price of food in the US is generally lower than in Finland. I have no real insight into the logistics and supply chains of food or the most common consumer items in any country. But I wonder if the US has significantly more optimized supply chains: less storage capacity, more reliance on just-in-time delivery, storage-on-wheels etc. resulting in a system that is somewhat more sensitive to shocks.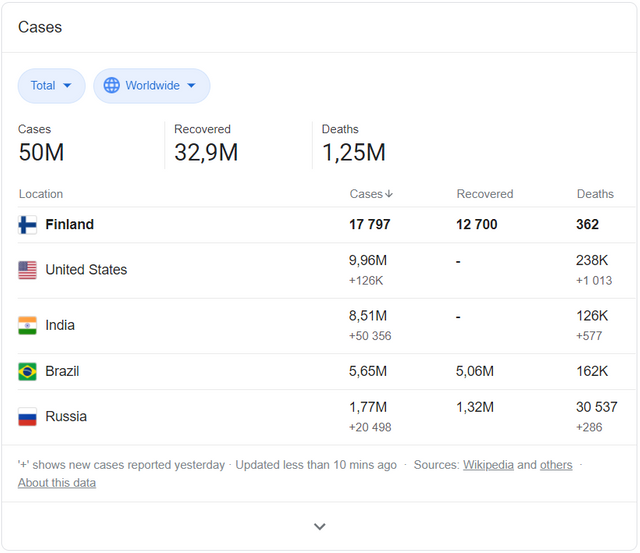 The population of Finland is 5.6 million. That of the USA is 330 million. I wonder if this has anything to do with it. I recall news articles about Tyson Foods Inc having to close down large pork processing plants owing to many workers catching Covid-19 at the same time last spring.
Posted Using LeoFinance Beta