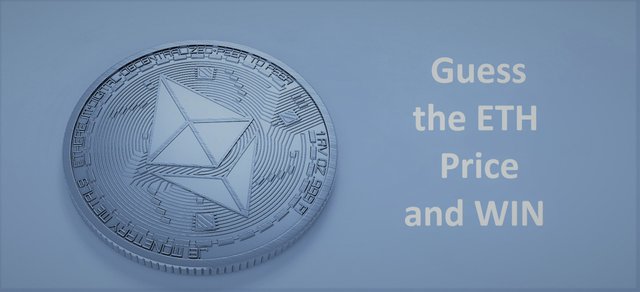 Hello Leo-Family,
BOOOM! Engines for the journey to the moon have been started recently. With a more than 16% price increase, Bitcoin set the scene during the last week. What will be the impact of that on ETH? It is now possible to stake ETH, which will further diminish the supply of it in addition to the hundreds of DeFi protocols requiring ETH backing. Certainly, there is risk in switching from proof-of-work to proof-of-stake and this may bring a lot of investors to a wait and watch approach. Furthermore, everybody is now looking to Bitcoin hoping for and don´t want to miss a 10fold increase or something. Under these circumstances, it is hard to predict how ETH will perform during the rest of the week. But that is exactly what we are going to do - like every week.

What do you think ETH will cost by the end of Sunday?
Comment with your guess directly to this post. The bet that is closest to the truth, will win the weekly price. If your bet is exactly to the point, you will win the Jackpot.


The Prices

The weekly Price
1 Hive Basic Income Share
As long as we have a bet, we have a winner!


The Jackpot
55 LEO
The Jackpot is steadily growing with 5 LEO every week as long as there is no Jackpot-winner.

The Rules.
provide your tip of the ETH Price in US$ (Format $XXX.XX) as a comment until Saturday 23:59 CET
only one tip per account allowed per individual user; multi-account-users shall only comment with one account, multiple comments lead to disqualification
the tip that is closest to the reference price will win the weekly price
if there are two tips equally near to the winning value, the one that is given earlier is the winning one
a tip that is exactly on spot with the reference price (two decimals) will win the Jackpot
the reference price will be taken from Coingeko; (see the following reference)
prices are transferred directly to the winning account before publishing the next weekly post
winners are announced in the respective section of the next game post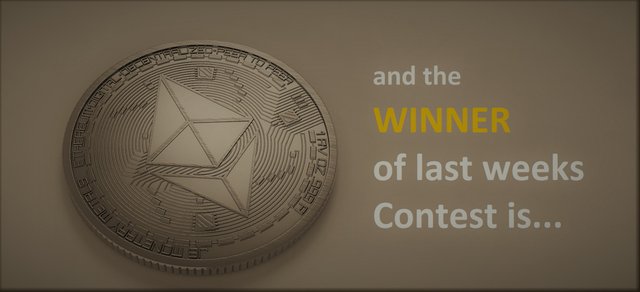 We had 15 valid bets in our last weekly ETH guessing round and the bets ranged from 444.44$ to 555.00$. @alovely had the right guess, with only $1.56 below the reference price. The bets in detail:
444.44 @lammbock
444.50 @youngelder
449.21 reference winning price
450.99 @erikklok
457.25 @minimining
469.23 @siphon
472.38 @invest4free
484.43 @jizzyjoe
492.96 @fredkese
498.56 @mrf83
501,00 @acesontop
507.00 @sanjeevm
510.00 @lydon.sipe
521.12 @trumpikas
555.00 @tbnfl4sun
Congratulations to @alovely, who won this little game and got 1 HiveBasic Income Share.
The Jackpot
is now
55 LEO
Have fun in the next round and
Good Luck
---
Posted Using LeoFinance Beta