Hi everyone,
I don't know how you experienced the last Splinterlands season, but for me it was the most difficult one. I tried hard, but still I didn't manage to go beyond Diamond I.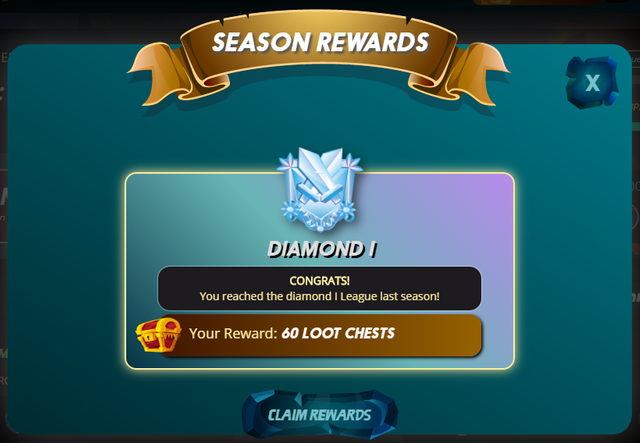 Before the new rules for rewards I was constantly in the Champion league, but now it proved a very different experience. Lot of great players refused to get promoted in the top league, and instead chose to fight in the Diamond I for the booster packs rewards: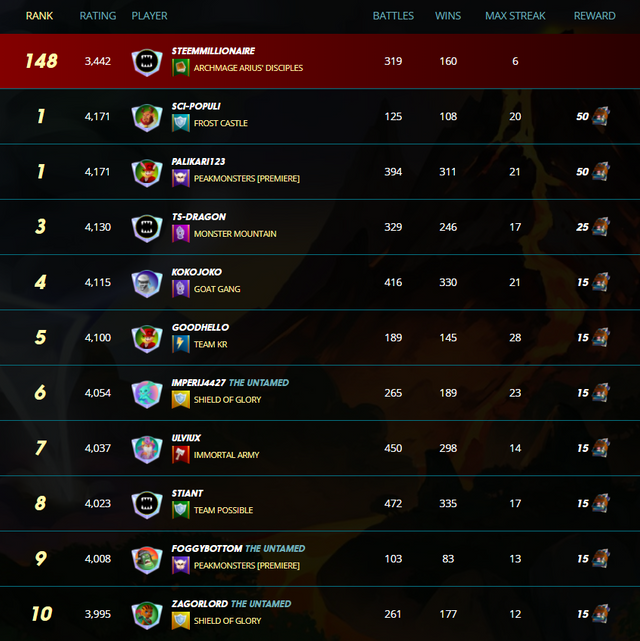 Personally, I finished the season with a rating of 3442, and I managed to gather 8185 DEC during the past 15 days.
Posted Using LeoFinance Beta