This is a one dollar Canadian coin minted in 1957. It is made of 80% silver and 20% copper. The coin weighs 23.336g in total and the ASW: Actual Silver Weight is 0.6oz. This is the total amount of silver in this coin.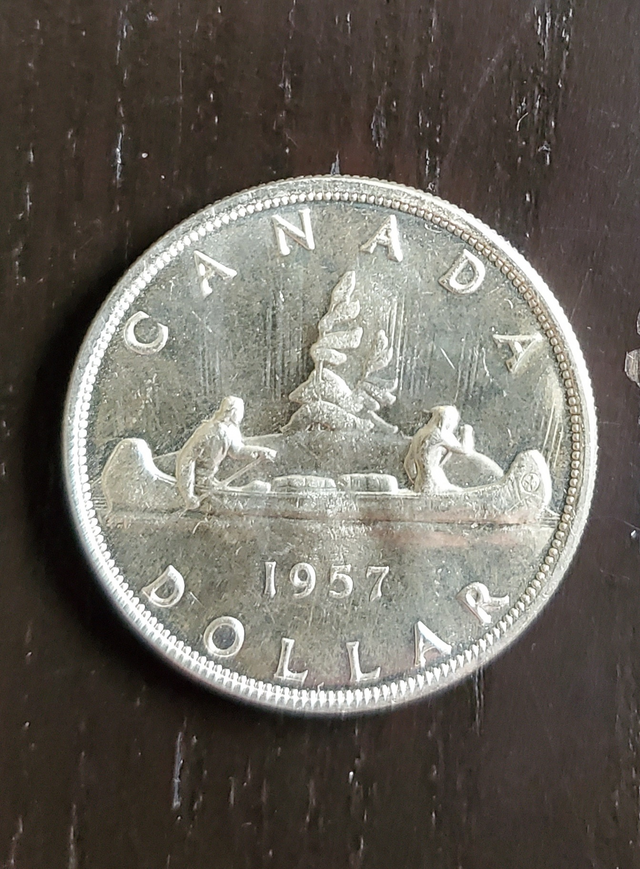 This coin is know as the Voyageur dollar and was designed by Emanuel Hahn. There was a total mintage of 496,389 coins which seems relatively low but I am not well versed in Canadian coinage so I could be wrong.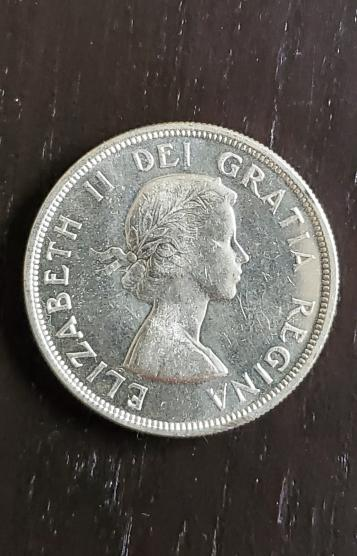 The other side has a picture of Queen Elizabeth the II.
I came across this coin online last week and bought it for myself as a birthday gift and I am glad I did as I really like these Canadian dollars.
I am also excited that the weekend starts tomorrow, have a good one!!
Posted Using LeoFinance Beta