Today's hunka hunka precious metal comes in the form of a coin. Technically it is called a "round" as a coin is something with monetary value issued by a government body but that's a story for another day. Today let's take a look at this #bitcoin designed silver round.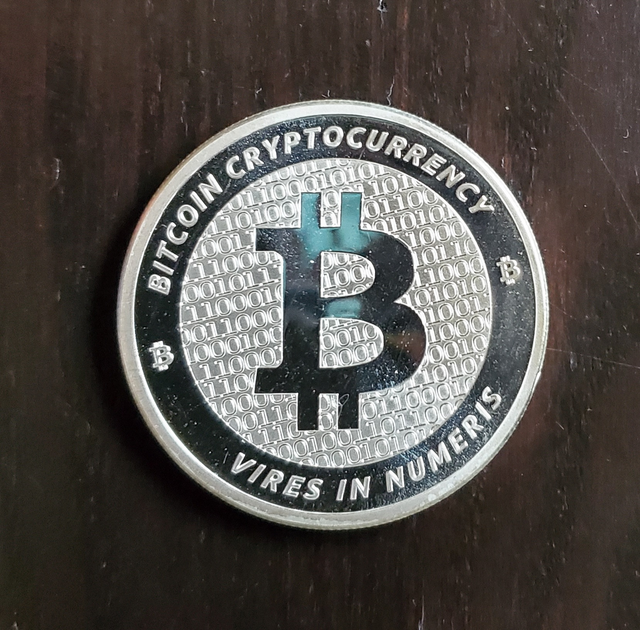 Specs:
1 troy ounce
.999 fine silver
minted by the Golden State Mint (GSM)
You can see all the above specifications stamped into the design on the back of the round.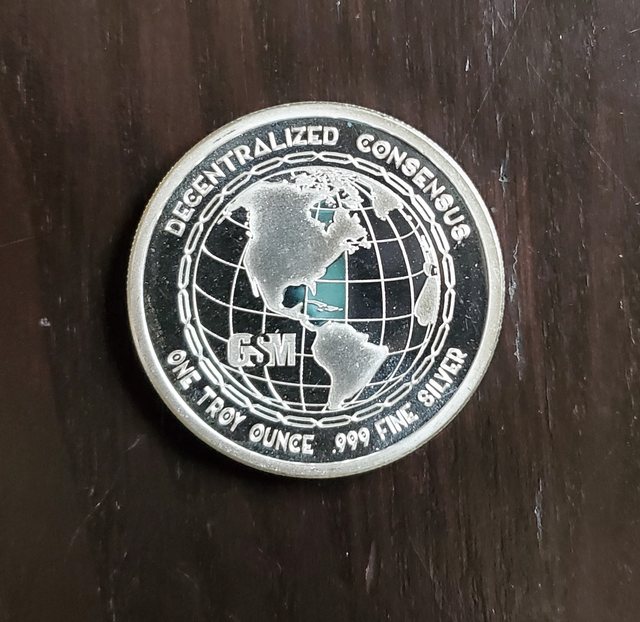 I won this silver round in a raffle held by @silverd510 a few months back. I like Bitcoin and the design of this round so it's a win/win for me.
Have a nice week, #friend :D
Posted Using LeoFinance Beta