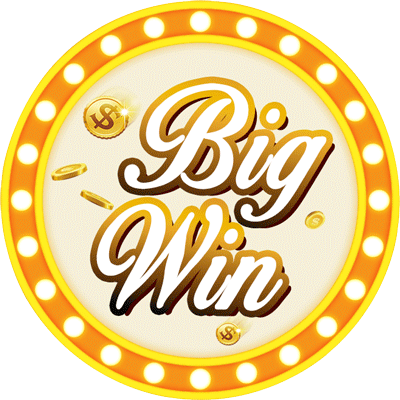 Congratulations to our two winners!
1000 LeoPower for one mother goes to...
2500 LeoPower for one month goes to...
Now for anyone who is interested, here is how those #winners came to #win.
I started here to give each entry a ticket number...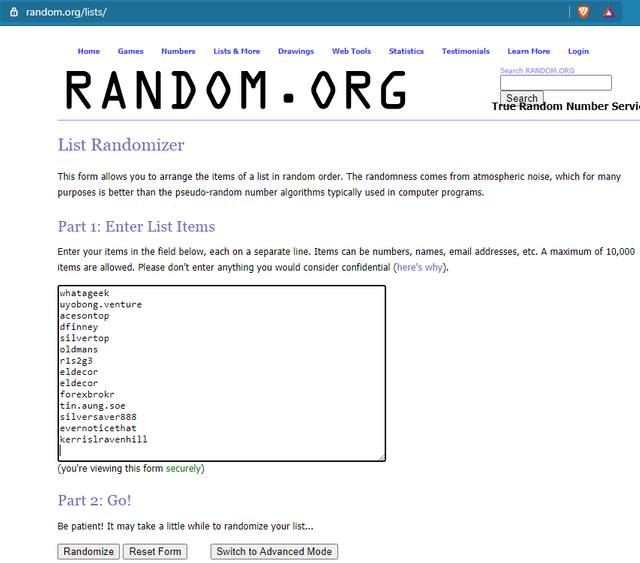 After hitting the "Randomize" button about the great and powerful "atmospheric noise" took over and gave up this configuration :D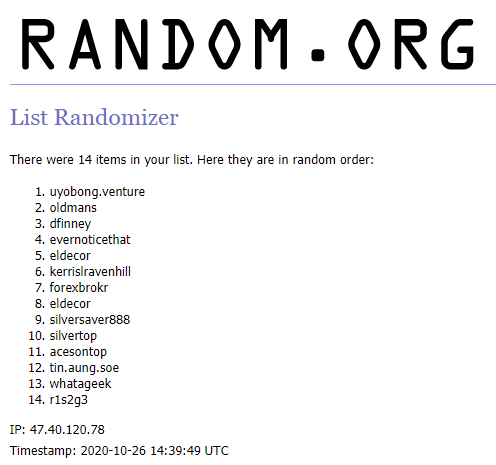 So, over to the #silvergoldstacker Discord server and the Beldum Bot to generate a random # to pick the winner.
*Side note, I wanted to do the draw in the LeoFinance Discord server but do not know how to get the Banjo bot to pick a random number, here was my test the other day...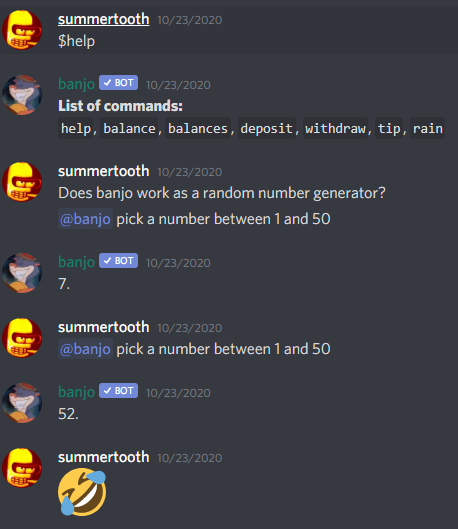 Anyhow, back to the SilverGoldStacker Discord.
Here is a link directly to the draw https://discordapp.com/channels/355978573124861952/693545497083904000/770297930774216786
First we drew for second prize...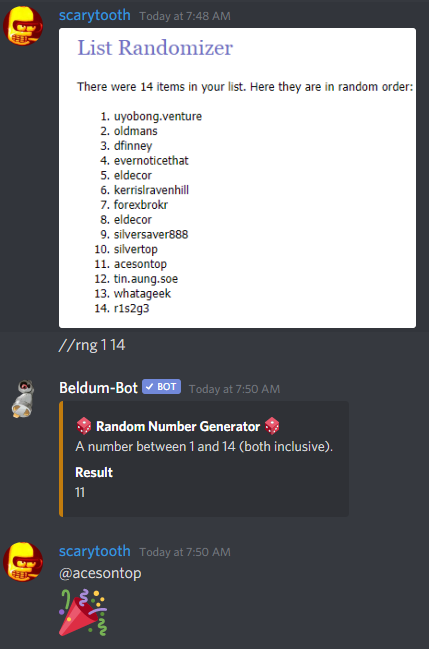 Then for the lucky first place winner...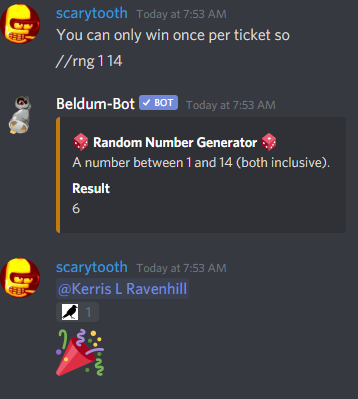 So there you have it! Congrats to the winners!!!

I hope you are able to curate some killer content and stack that LEO!
Thanks to everyone that entered!!
It wouldn't be a contest without players and I appreciate everyone that got in on this so as a #secretprize I have sent everyone on the above list 2 LEO
:o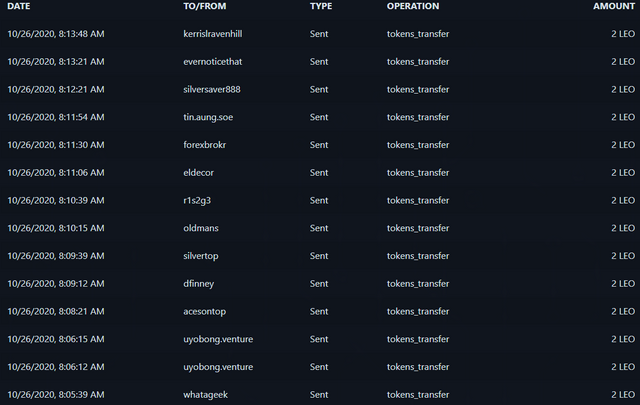 I've got some other contest ideas brewing so stay tuned...
Have a great week!
Posted Using LeoFinance Beta