This is a chunk of silver that is 99.9% pure. It has been shaped into a 2 troy ounce cylinder and stamped with a commemorative design.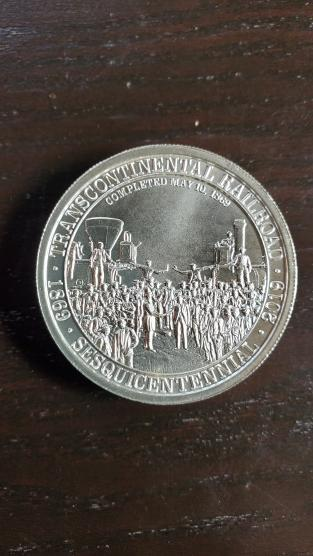 Technical specifications (specs) ;)
.999 (99.9%) fine silver
2 troy ounces
#awesome
The scene depicted on this pure silver cylinder is in commemoration of the transcontinental railroad completed in the USA on May 10, 1869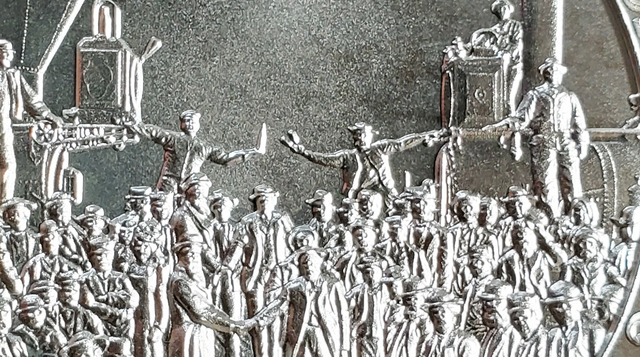 The above ceremony was a result of driving the "golden spike" that linked the eastern USA to the (soon to be) Western USA by rail. The actual golden spike used in the ceremony is in the Cantor Arts Museum at Stanford University in California.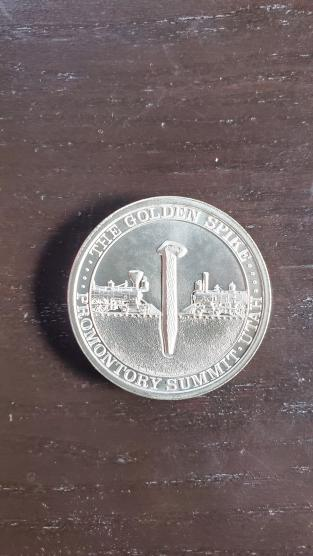 Silver is a precious metal due to it's scarcity and industrial uses. Investing in silver is a fun way to diversify your investment portfolio.
Silver spot price (cost) is currently $25.55 per troy ounce. One year ago today silver spot price was $16.80.
I visited the site of this historic moment and I had a good time. This round was a gift from a dear friend called @dfinney.
Continue to have a nice weekend!
Posted Using LeoFinance Beta