I am in the hospital having my treatment at the moment and in the past, every time I have come here there has been a very friendly team of nurses working who I have got to know. There are about eight of them, with two or three being present each session. Today, there are two strangers and they are less friendly than the others. After three or four years of doing this every two months, it is a bit weird to be asked if the medication in the drip sounds familiar to me - it doesn't instill confidence. Though, the needle went in easily and it looked cleanish.
But, these days the most dangerous thing in the world is Covid-19.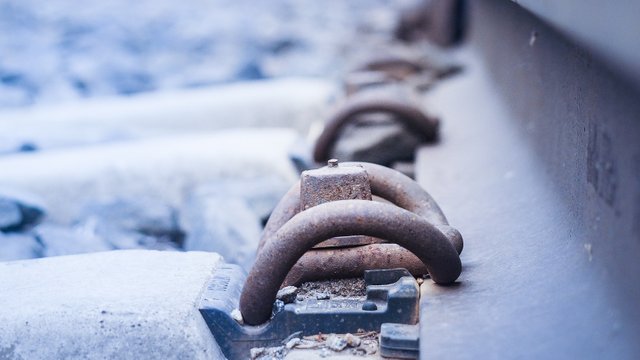 The danger of the virus aside, what is interesting with it all has been the many trillions of dollars already spent globally to "combat" it, while simultaneously crippling the economy. The massive increase in global inflation combined with the decrease in average earnings is going to get very painful, very quickly, but that is something else.
What I wanted to write a little on is the opportunity cost of the response. What I mean by this is that when for example there is some kind of influx of foreigners into a country that will cost money, the local response is often "take care of our own first" - which perhaps might be justified in some circumstances. Every movement comes with the opportunity cost of the resources not being able to be spent somewhere else.
Now, my issue is that while all of these governments have been able to find the income for locking down and imposing control mechanisms and tracking to citizens - they have failed to respond to something like the obesity epidemic that sees the US with 70 percent of the population overweight and 40% very overweight. This is a global trend with the US being ahead of the curve, with an estimated 3 million people around the world dying each year directly from being over weight. In the US alone, 650K people die from heart disease each year. What are the measures taken to combat this most deadly disease?
I don't know what it is for sure, but one estimate I saw from August was that the US has spent seven trillion on Covid-19 responses and the cost to the economy is going to mean future income is going to mean reduced ability later. You know what else 7 trillion dollars buys? 175,000,000 Tesla 3 electric cars (there are 270M registered cars in the US). But, there is nothing that can be done about the environment or the air pollution that kills 100,000 Americans annually. Wanna know something else interesting? That is about the same number of people killed in car accidents in the US each year too. So potentially, 200K lives could be saved yearly for the same amount.
This is without mentioning that in the US, there is no money for universal healthcare either...
My point is, that while the world's largest volume of government spending has taken place in 2020, a whole host of other activities that could have improved our lives over time and built business, rather than destroyed it, wasn't taken. For example in Finland, 6 billion is spent on oil imports for transportation and the fleet of 2 million cars has a changeover rate of 10 years. Yet, there is very little subsidy for buying electric so that owners will consume locally produced energy. But - spending on Covid response would likely cover all of those changeover cars in total to full electric. There has been 384 Covid-related deaths to date, in Finland - money well spent?
I wrote an article the other day where the 644 billionaires in the US added one trillion to their wealth since April and in Australia, the top 200 richest added 25% to theirs on average. The money is being spent, but it doesn't seem to be going to where it actually aids the majority of the community. The response to this has been swift and extreme, while there has been what is essentially a non-response to so many other issues that have plagued us for years and have taken magnitudes more lives.
There have been many failures in the way this Covid-19 panpanic has ben handled, but the biggest failure is all of the other failures in the handling of all of the other factors that are causing us pain daily and have been plaguing us for years. There is "no money" to spend on improving the handling of the environment so we can breathe easier and handling weight associated problems is too difficult - yet there are trillions available to lockdown and kill the economies of ordinary people, while forcing them into behaving in a far more controlled way, being tracked and herded using fear as the driver.
This is okay?
Everything has an opportunity cost, including saving lives. The problem is that when there are simultaneous situations in play, we have a trolley problem scenario. We are all standing on the tracks - we seem to be changing the course to save a few now, in a direction that will see far greater numbers die down the track. We are not only all poorer for this, but the spending on it will delay spending on all the other things in the world that could have been done to improve our lives, while we get bled for generations to pay for what has already been spent in 2020 and al the knock-on effects to come.
The year of perfect vision.
Taraz
[ Gen1: Hive ]
Posted Using LeoFinance Beta