Whilst Trump is President of the US, he has been extended graces from Twitter, his choice platform of rant. If he was someone else, he likely would have been banned from the platform long ago - but I remember hearing a talk with Dorsey who said, the President of the United States should be heard, no matter what he says. It isn't bad for their bottom line either I bet, much like all the news outlets that have been fanning the flames for the last five years.
But, what happens post-presidency?
There has already been talk that his special privileges will be revoked, which means that if treated as a normal person on Twitter with some notoriety, he isn't going to last long. If Twitter do pull the switch, will Trump fall silent or, will he find another platform?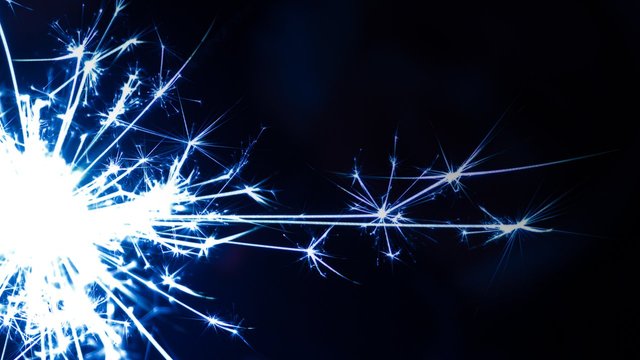 Well, most likely and that will probably be Parler, the uncensored, right-wing Twitter that makes claims for freedom of speech. I wonder how free a centralized platform becomes once there are hundreds of millions of users on it.
However, this should shine a very public light onto some of the many drawbacks of the mainstream social media platforms and get more people thinking if it is where they want to spend their time. Align this with failing economies and bullruns, and Hive is positioned to at least pick up some of the splash from the exodus. Sure, this might likely be right-leaning to begin with, but slowly there comes a normalization process and with Hive's ability to build independent experiences on the second layer, including tokenization - things could look pretty busy around here quickly.
If you consider that there are only a handful of active user here currently, if that moved to say a million daily active (which really isn't many), the entire feel of the ecosystem changes radically, as does the engagement level. I wonder what happens to the way people engage if they are suddenly getting 50x the number of comments on their posts? I wonder what happens to the marketing message if a couple users of Hive are picked up and plastered across other social platforms too? I wonder what happens if coincided with a spike or two, people discover that Hive users are actually earning something significant?
This is not 2017/18 anymore and while still in the infancy of crypto as an industry, the market is much more mature than it was and there are many more players in the game, including some very large companies who have been publicly buying in yet, even with Bitcoin 10% off of the all time high that was considered "ridiculous" a couple years ago - there is radio silence.
At the time of writing this, out of the business and finance sections of *CNN, USA Today, FOX and Bloomberg, only Bloomberg had anything on Bitcoin in sight.

Considering that there is a lot of talk about being the start of a bullrun on the stock markets, I find it an interesting "oversight" - one that is quite intentional.
Everyone loves world records, so when Bitcoin surpasses the last high of around 20,000, the news media will start reporting on it with more consistency and perhaps this time, a little less ridicule, now that it is getting socially proofed by business peers, including Google, PayPal and Square. it is hard for the media to ignore them for long, considering that all of those companies are both successful and in the financial service markets.
While I don't know what it will mean for Hive in relation to all other cryptos, I believe that there is soon going to be a huge amount of capital pouring into the marketcap and that is going to look for places to firsty make profits, but then settle to continue making profits in a safer, more stable environment. This means that they will look for products and services that offer something tangible, something familiar, something they can invest into and shill. Hive could be just that place and the likes of @leofinance and @threespeak are likely candidates to pick up a strong userbase who are seeking to make a foray into crypto, by doing what they are already doing elsewhere.
The more that make the attempt, the more who will make the move and soon, there is actual audience support, content consumers. They don't need to know everything about the tokenomics and potential, they just have to start and feel that they are at the cutting edge of a new industry with a lot of potential in front of them. One of the problems with many of the cryptos is that they aren't actually communities that encourage interaction and discussion outside of the tiny circle of the token. Hive actively supports discussions on all kinds of things in all kinds of ways and given the tools, many new developers can enter into the scene to further the conversation.
I really hope that there are devs working on building the tools and the witnesses like @blocktrades have SMTs of some kind close in the pipeline, as they are critical for the kind of healthy growth the platform needs.But, will they arrive in time or, will it be too little too late in an industry set to explode?
As always, time will tell.
If Trump was really smart, he would buy a mountain of Hive now and then announce joining....
Taraz
[ Gen1: Hive ]
Posted Using LeoFinance Beta