Do you know what ruins a Sunday evening? Getting a bill from an electrician.
Essentially, the entire house needs to get rewired as we are renovating, something we didn't factor into the original estimates - almost every wire is being replaced. The bill itself was for 1 day's work and considering what was done - it made my eyes water a little - the hole we are digging is getting deeper by the day - but we aren't sure if it is for debt, or our graves.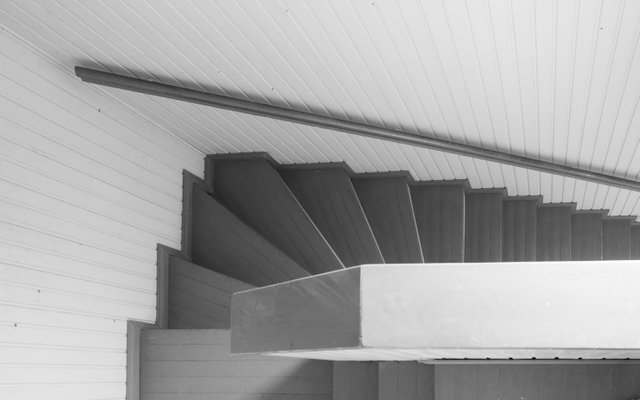 At times like these, I tend to have a look at my crypto portfolio and do a rough estimate of just how much I am going to "lose" to cover the growing shortfall. Lose is of course not entirely the case, as it would be put into the house - but I am not really keen to use any of it at this point and am still hoping I can cover it all by working my way out of it. This means that I am going to have to do the near impossible and get a little more work through my business over the coming months, which is very hard to come by - but not near impossible is not, impossible.
Tomorrow I will start my campaign and email all my known contacts to see what their current needs are. The Covid Panpanic has meant people (myself included to some degree) have become a little lax and instead of proactively looking to grow, they are coasting and focusing more on maintenance and stemming the flow of loss. This is normal of course, but it is also going to put many on the back foot in comparison to those who rather than retracted, looked to build the best they can. It isn't easy to make investments into high uncertainty, but it is also difficult to compete from a long way behind too.
It is interesting to think what the value of say, 1000€ of fiat earned is or, 1000€ of crypto spent. Yes, 1000 is 1000, but at least in my experience, putting the 1000 into crypto is harder than spending 1000 earned in a job - which means that spending the 1000 in crypto holdings is unlikely to be replaced with a 1000 from earnings later. Not only that, while the fiat will essentially depreciate, the crypto will hopefully/ probably/ most definitely/ fingers crossed/ maybe go up significantly.
So, is the 1000 in cash the same as 1000 in crypto?
Obviously this depends on the person, but for me who is looking to hold as much as I can for as long as I can, they are not. I "protect" my crypto holdings far more than I do my cash holdings because I know that the barrier to put in is higher than my barrier to earn. So, I focus my energy on earning fiat and moving some of it into crypto when I can this way the small stack keeps growing, rather than reducing.
Value is a different story.
Compared to the top of the bullrun, I am well down, even though I have a fair amount more than that time. I am hoping that the modest purchases I have made over the last couple years will mean that the gap will start closing faster, without needing such a run as before. But, I think the next hard push on Bitcoin is going to make some people blush - either at the value of their holdings or, because they chose not to get into bitcoin due to the risk.
There's the whole "fortune favors the bold" adage, but while most people want the fortune, they do not consider themselves bold enough to make the move. My colleagues who have started getting in are doing it right in my opinion - seeing it as a game where they are willing to lose the purchase price. For them, the cost of playing they put in isn't going to hurt them to lose, but the potential gains they get will be a nice little bonus.
A lot of people are negative on risk takers as if it is somehow a "wrong" position, that playing safe is wise. I started questioning this a few years ago after a life of playing safe and getting nowhere I wanted to be and instead, being further back than the expected safe route results. The reason is, uncertainty is always present and even when playing safe, unexpected happens.
The best things in life are free - the worst things carry a heavy cost.
While I know that buying this house was going to run us ragged with work, be expensive and then grow in expense due to surprises of an old property - I do not think that I would have taken "the risk" on it a few years ago, even though my wife and I were in a similar financial position then. And even though, it isn't nearly as risky as it seems, since it is a house on our ow property and we need a place to live anyway - there is always going to be some cost of keeping a roof over head, perhaps why they are called overheads...
So, while the electricians, plumbers and builders are going to get paid well, they will be paid in fiat. How many of them will consider putting some percentage of their income into crypto? Probably none of the ones we have working for us. But, at this stage of the game, those small amounts could add up to nice little income sources or streams over the next decade or so - if willing to take the risk.
Currently, not many people are willing to take the risk, but the number is growing. The more that do, the less risky the move becomes, but the lower the potential gains. As far as I am concerned, I am ahead of the curve as I am here participating, willing to put money into the investment and willing to actively grow it, even if it means doing a little more work so that I don't have to spend it :)
Taraz
[ Gen1: Hive ]
Posted Using LeoFinance