In my recent post where I mentioned push back against liquifying and selling HIVE and many people prefer to vote on those looking long-term, meaning powering up, I got a comment asking,
What happens to those who live by their hive earnings? They shouldn't sell some rewards?
It is their HIVE, they can do what they want with it - but it is part of the game, part of the experience and "living off HIVE" doesn't come with a special set of rules and exemptions. If someone wants to try and earn a living on Hive, good luck to them, but it doesn't mean they are going to get supported to do so. As I replied,
Personally, I think it is crazy to try and live off Hive, as I do not think the platform is stable enough at this point, and the crypto industry fluctuates wildly. But everyone is free to do as they do - but it doesn't mean there won't be resistance from others doing what they do.
Essentially, actions have consequences and no one is bound to the blockchain and no one is forced to earn on Hive. Yes, life sucks for many in this world, but Hive is far too immature as a platform to support much earning and charity and at these prices, it is ludicrous to expect everyone to earn. Some do, some earn more than others and perhaps there might even be a few who can live off of their earnings - but that can only be a fraction of users and it is likely dependent on where they live.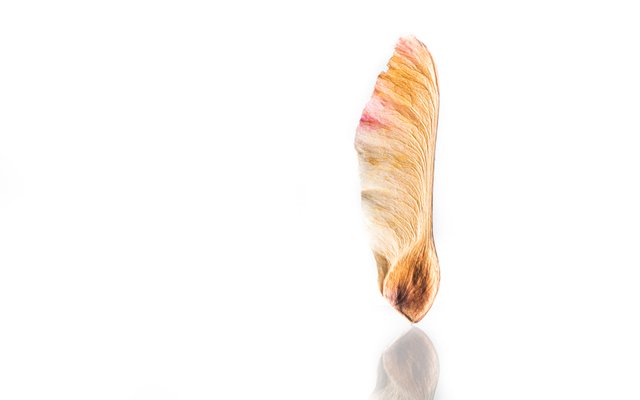 In 2018, the federal poverty line was $12,140 for an individual, $16,460 for a family of two, $20,780 for a family of three, and $25,100 for a family of four. source
What that means is that based on my earnings as a pretty high earner on Hive, I would be considered around the pverty line for earnings in the US - but I live in Finland - and in Finland, instead of 12,000 for the poverty line, it is 17,000. This means that I would be about 45% below the poverty line, meaning quite extreme poverty. The dollar line for poverty is going to be hjighly localized - so while I can't live off of Hive in Finland, somewhere else, a person could love off much less than I earn. This is the way of the world economy, it isn't Hive unique.
Some people would say that if you don't live full-time on Hive (or can't), then it damages the narrative of inviting people to Hive and selling the dream of "come to Hive and do what you love and earn an income". I don't buy that. Like I said before, this is an early stage platform and if you invest time, capital, energy, etc. into this blockchain, I believe that it will pay off both in the short-term and especially so in the long-term.
@khaleelkazi
You can read the rest of the post, Can you really earn a living on Hive
this is an early stage platform and if you invest time, capital, energy, etc. into this blockchain, I believe that it will pay off both in the short-term and especially so in the long-term.
Yes - this is a long-term project and an investment for many, but not all. I look long, I power up, I buy Hive off of exchanges from people who either need to sell to live or, don't believe in the project. There are plenty of people milking and selling into Bitcoin or other alts (or worse, fiat), but this gives me an opportunity to buy in the hope that it will pay off later. It is a risk.
Some people think that a bird in the hand is worth two in the bush, and while I understand the idiom, it assumes that the person with one in the hand has very little chance of getting the two in the bush. Skills matter and I see that having the mentality to go long on an investment is a skill that not many people possess, which is why there are far more uninvested than invested people in this world.
It has always rubbed me the wrong way that people expect Hive to provide them an income, that people should vote them out of the goodness of their heart, that they believe their content is worth more than it gets no matter what it is and that they can extract without powering up and supporting others. People want the community to support themselves as the individual, but don't necessarily give anything of substance back to the community. That kind of "community" fails every time - which is where the clusterfuck that is the global economy, is headed.
I can't force anyone to think and act for their own long-term benefit and trust me, I have tried. I have supported some people here quite heavily, people who have needs, but they still couldn't bring themselves to act in service to their needs - their desires won out every time, they did what they wanted. There is nothing wrong with that, but I am not to blame for their position and I can't be expected to keep enabling their avoidance of servicing their needs.
Doing what you want is great, but it is always going to end in tears if what you want to do doesn't provide you with what you need to have. If you can't afford to eat, why the fuck are you drinking and smoking?
I want people to try and earn a living on Hive, but no one is entitled to earn a living on Hive, it all has to get passed through the marketplace of supply and demand and is subject to all kinds of dynamics. There is no single magic formula to follow that ensures earnings, it is a lot of trial and error, building a space and owning it. Your skills might be more or less in demand than mine, they might be better or worse than mine - but there is more to it than that, there is complexity in social dynamics, taste, quality, personality and a thousand other factors. People think that if they don't get what they want from the system, it is broken,
Sounds a bit like these people:
Incels (/ˈɪnsɛlz/ IN-selz), a portmanteau of "involuntary celibates", are members of an online subculture who define themselves as unable to find a romantic or sexual partner despite desiring one. Discussions in incel forums are often characterized by resentment, misogyny, misanthropy, self-pity and self-loathing, racism, a sense of entitlement to sex, and the endorsement of violence against sexually active people. source
"incel forums are often characterized by resentment, misogyny, misanthropy, self-pity and self-loathing, racism, a sense of entitlement to sex, and the endorsement of violence against sexually active people."
They sound like sweethearts - any girl would be lucky to never meet one.
"Entitlement issues" is probably one of the phrases that will define the era.... fucking internet. But it isn't the internet that started this, the "everyone gets a prize" cultural shift started well before - participation awards that didn't factor in effort and skill were being introduced when I was a kid. Rather than encouraging people to try, it encouraged them to participate for a reward, like Pavlov's dog and this was perfect conditioning for social media. A breeding ground for entitlement and make do with low-quality and low-skill results in life.
And here we are.
I have nothing against people wanting to earn on Hive, but they have to understand that this has an element of competition, just like when you go to the store and choose one packet of noodles over another. When you make that decision and subsequent purchase, do you think about the poor workers in the factory of all the brands you didn't buy? What about when you buy a pair of Nikes over Reeboks, or download one mobile game instead of another? Do you feel bad for the workers who may be producing high quality products and services that you aren't supporting?
What is your excuse for not considering them?
More companies fail than survive and many that fail weren't bad at what they do at all - some might have even been better than those who made it - just as there are football players who earn more than comparable or better players, same for actors, writers, coders, engineers, doctors and lawyers.
There are more factors in play than individual skill and when looking long, this becomes even more apparent. The best painter will eventually become passé if they don't reinvent, the best basketball player will degrade, the greatest song writer will lose their edge. However, the ones who invest well while they can for the future, protect themselves against failure by backing their own future and owning their experience.
As i see it, it is up to each of us to decide how we behave, what we do and where we place our value on Hive. For me, the long-term potential of the platform is enough for me to keep working daily for many hours here and two jobs in the real world, so that I can invest into Hive and crypto in general for my own future. I can't force anyone else to do the same - their future is theirs and they are the ones who will live it. Opportunity slips through most fingers every day and when it comes to investing into an immature industry with high uncertainty, most people have slippery fingers and can't hold much for long. This has happened in every industry, where very few from the starting fringe, make it through to the mainstream.
Your HIVE is yours, your keys are yours, the choice is yours.
Taraz
[ Gen1: Hive ]
Posted Using LeoFinance