The Hive Proposal System is a very important part of the Hive ecosystem. During the fork, the ninja-mined stake that was so controversial on Steem was sent to this fund as a way to promote development on Hive. While it has not been without controversy, we are starting to see a few results.
Yesterday, @netuoso put out an important post that announced the ability to store HIVE on the Nano Ledger wallet. This provides individuals with the ability to store their HIVE in an external, secure wallet.
Nano Ledger is one of the most used external wallets. Having HIVE incorporated in it puts this in the same league as some of the better known currencies.
This was a tweet that was sent out about the announcement.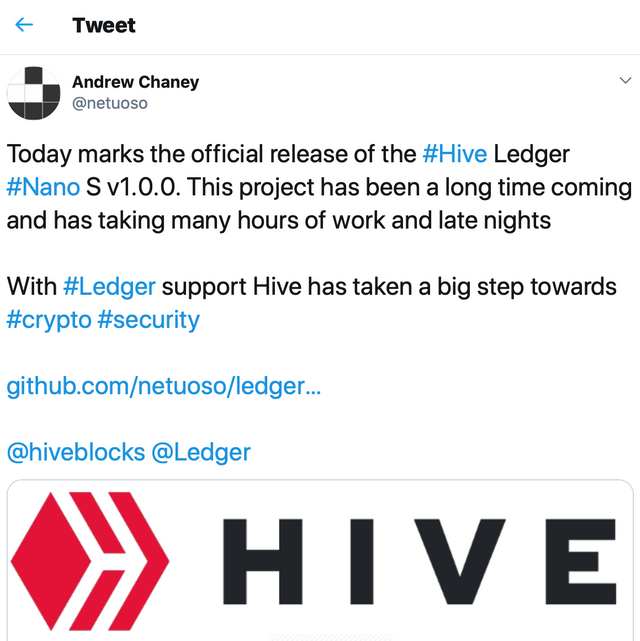 While this is a big milestone, this is only part of the process. In the comment section of the post, we see this:

Getting it on Ledger Live would really help to push Hive forward in this arena. That is where, basically, full the company signs off on the integration and it becomes part of the core currencies supported.
Hardware wallets are becoming a bigger part of the cryptocurrency world. With people not wanting to store their tokens on exchanges, hardware wallets are being turned it. It is a way to get one's currency offline and safe from the hackers.
Here is the post making the announcement.
https://peakd.com/hive-139531/@netuoso/hive-application-for-the-ledger-nano-s-x-hardware-wallet
This helps to show the power of the Hive Proposal System and being able to fund development (along with other needed tasks such as marketing). This was one of the proposals that was funded allowing Netuoso to make this breakthrough. In the past, we relied upon a single organization to provide the development that was needed. Even if they were successful in their endeavors, they could not have the same reach as a development community.
The Hive Proposal System allows us, as a community, to decide what projects to fund in an effort to assist development and other tasks. As the value of HIVE grows, the fund becomes worth more. The payouts are in HBD yet the fund has near 80 million HIVE.
Here is where we see the idea of a community run initiative entering the picture. Without a central organization, such as a foundation, everything falls upon us to make it work. Thus, having a DAO dedicated to this end is crucial.
That said, there are many who call aspects of it into question. In fact, some have questioned the entire premise of the Hive Proposal System and how valid it really is. Certainly, we are in the early stages and we can work to make improvements on the system.
One such idea popped up yesterday from @blocktrades. Dan offered up a suggestion to alter how proposals are paid for. Instead of offering the same price for all proposals, the price increases the longer the time on the proposal.
Thus a long term proposal, say 180 days, would cost more than one that covered 30 days.
In the post, a line of 10 days was tossed out there.
One way we could discourage long term proposals would be to increase the cost of creating them. For example, increase their cost by 1 HBD for each day a proposal lasts over 10 days. Currently it costs 10 HBD to create a proposal, so proposals shorter than 11 days would cost the same as previously. But a proposal that stays in the system for a year would cost 356 HBD.
Somewhere in the comments, I recall reading someone presenting a 60 or 90 days limit as opposed to 10. Then, after that, the price increases in proportion to the number of days that one wants funding to go past there.
This is an idea that makes sense to me. Many tasks can be accomplished in that time period. With a free floating voting mechanism, where votes can be changed at anytime, longer proposals tend not to make a great deal of sense since funding can be removed.
Obviously, there are a lot of discussions left regarding the Hive Proposal System and ways to improve upon it. We are only at the beginning thus, more ideas are welcome.
For this reason, a community called "Hive Improvement" was created where anyone can post ideas and open things up for discussion.
https://hive.blog/trending/hive-102930
Here is the full post about some of the ideas to change the fees on creating a proposal.
https://peakd.com/blocktrades/@blocktrades/should-long-term-hive-proposals-cost-more-to-create
It is easy to focus upon how something is now while omitting what it can be in the future. We saw Hive put together, from what was released, in a little over a month. There was a lot to do in a short period of time. The group of roughly 100 people tried to cover as much as they could.
Of course, nothing is perfect and this is why continued discussion is needed. The Hive Proposal System is a prime example. If there is something that does not appear to be working, suggest a change. I think it is safe to say most everyone on Hive is interested in improvements wherever they can be implemented.
---
If you found this article informative, please give an upvote and rehive.

gif by @doze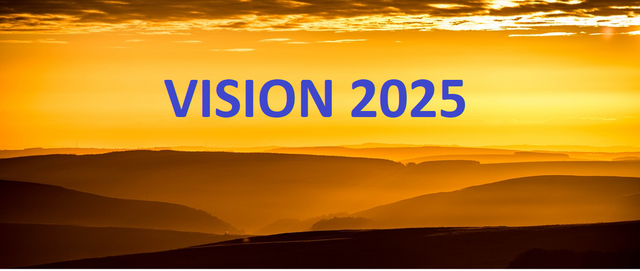 Posted Using LeoFinance