Hello everyone since we last talked I have done a bit more improvements to my dcity. I found a tiny bit of bitcoin in my wallet and decided to cash it out and upgrade my city. So I added a bunch of workers to the city as much of them I could find. Than I added several police stations as well as another bank. I have two shopping malls right now and I was thinking of selling 1 of them if anyone wants to buy it. Here is what my city looks like now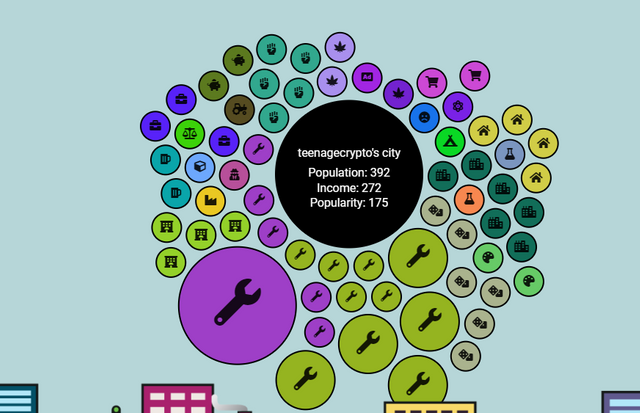 As you can see I am making much more sim than before by at least a 100 sim. And my popularity has increased a little as well. I hope to hit a population of 1000 this month but we will see. Here are some more details on my dcity.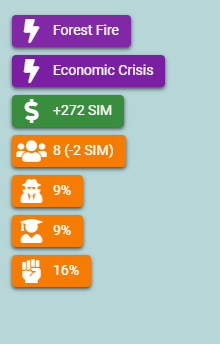 I'm waiting right now to get a casino but people have been telling me its a bad choice so I'm not going to do it yet. I do already got some gamblers for when the time comes. I also need to upgrade my police a little more and lower the crime rate first. But I made my chances go up to receive new citizens and train more people. I hope you guys enjoyed todays post and this is my first time posting with the Leo platform so I hope everything goes through okay. I had 100 Leo awhile ago but sold it for a small profit but I think I will stack up on it again so I can vote all your comments. I haven't earned any weed tokens really yet from my farms really just a tiny bit but I never had any of those. Well I hope you all have a good day and thanks for stopping by and reading.
Yours truly, teenagecrypto
Posted Using LeoFinance Beta