Hey Friends ...
Have a great day!
I had an idea for LEO Staking to be 500 LEO Power in my wallet at the end of November.
So, I deposited 140 HIVE to leodex.io and opened Buy Orders for 25 LEO with 1.46 HIVE,
25 LEO with 1.48 HIVE and 25 LEO with the prices of 1.50 HIVE . It has been 9 days.
But, These items have not been purchased successfully because LEO price is increasing to 1.79 HIVE or 0.22 $ gradually just now.
Yesterday, I opened one Buy Order again for 22 LEO with the price of 1.75 HIVE.
That order has been purchased successfully at this morning. I could buy 2.053 LEO from @fbslo and 19.947 LEO from @dodoim .
Thank you, my friends!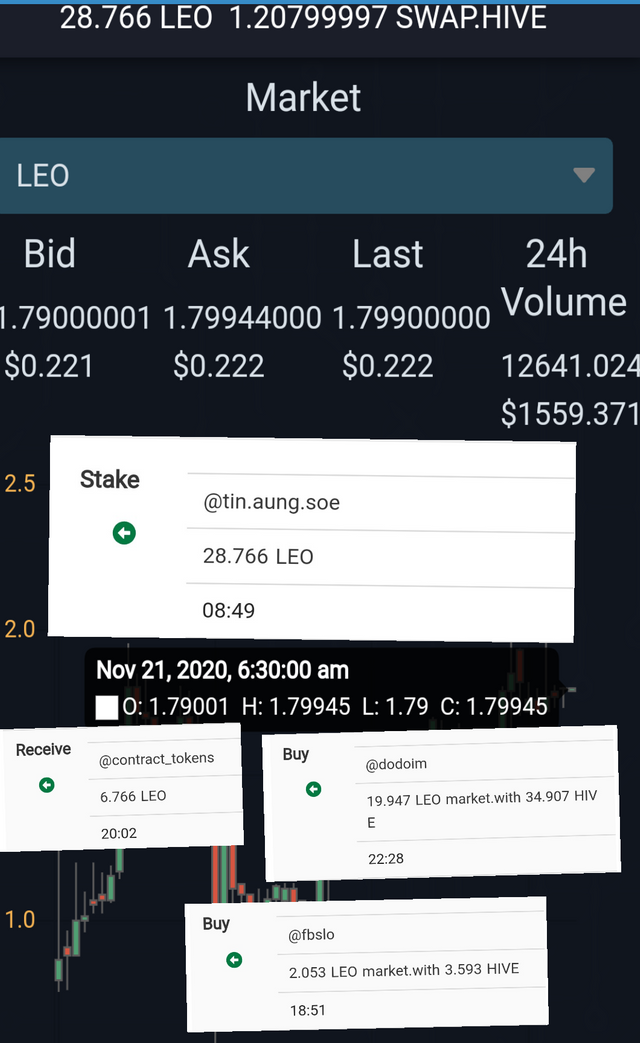 Yesterday evening, I have received 6.766 LEO as Author and Curator rewards.
Today morning, when I saw my LEO Wallet,
I found 28.766 LEO and I staked all immediately.
So, there have been 447.681 LEO Power in my wallet now.
I believe that my idea for LEO Staking to be 500 LP at the end of November will succeed.
And then, at the end of year 2020, I can stake 500 LEO next up to LEO Power 1000.
This is also a dream for my future financial goal.
Thank for all ...
Tin Aung Soe
Posted Using LeoFinance Beta