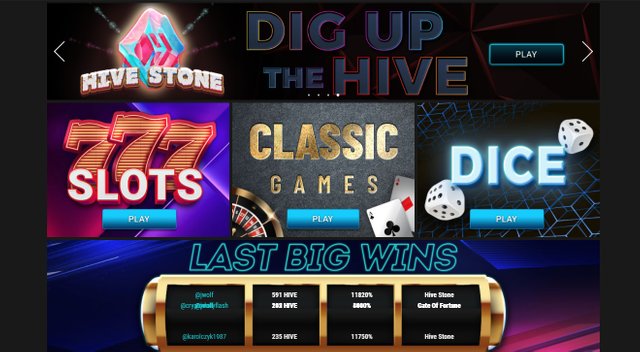 Now, I am not much of a gambler, but I occasionally do indulge in a bit of gambling. Usually it's just small amounts, nothing to do a dent on my budget. And I never have any delusions of becoming rich. I just start with a fixed amount to play and have fun until I lose everything. Just pure entertainment.. and in the off chance I make it big I just stop and leave :)
Anyways. I always thought it was a pity steem (and then hive) never had a proper gambling platform, other than simple games like dice. At least not to my knowledge..
But I recently discover HiveSlotGames and I must say I was quite impressed. Dice, blackjack, roulette, slots. They have pretty much everything you'd expect, including my all time favourite, Jacks or Better :) Also, the site is really good looking, smooth and works flawlessly!
So, if you ever are in the mood for some gambling, HiveSlotGames is definitely worth a consideration. Just remember to use my referral link, HA!
https://hiveslotgames.com/?referral_name=trumpman
And don't forget kids. Gambling bad!

Free Crypto Guides
Posted Using LeoFinance Beta