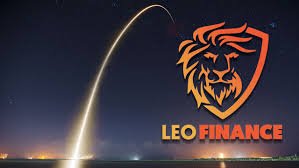 If you have nothing better to do with your life then please give some love to this tweet of mine shilling leofinance:
https://twitter.com/AriaKourada/status/1314829397397065728
For extra exposure, reply too and leave a comment when retweeting! And if you want to go the extra mile, please tweet something similar and tag the same and more exchanges and let me know in the comments!
By the way, @khaleelkazi has already confirmed that a big exchange is coming soon (he said something big is coming in two weeks!) but more listings definitely won't harm. And don't forget, even if you hold any leo you still benefit, as the more popular leofinance gets, the more popular hive gets too :)
Oh yeah, and in case you missed them, check this and this and this updates from Leofinance. I have a feeling it won't be long before Leo pulls another 10x. :)
Not financial advice, blah!
Posted Using LeoFinance Beta