OK, my earlier post about troubles with cancelling DELI (my word for DELEGATION) was successful, and I corralled more HIVE, some STEEM, started a STEEM P/D and bought MOAR LEO!!!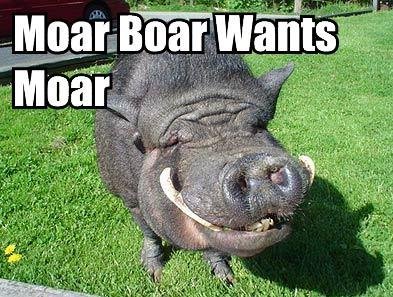 You might say I'm "Piggish on LEO!" 🤣
So the deli return is on it's way, I will do a new P/D on HIVE and then start sending my Steem over. The UNDY Steem account will be history. I will be leaving it in an unusable state, ZERO (0) SP... which they do not recommend doing. I have at least 4 weeks to change my mind, but I see no good reason to use both. I'm even making Hive a "moot point" but gonna keep the Hive account active. Maybe just 25 HP or so. I'll have 14 weeks to decide that. Just got a P/D today, then in 5 days I can re-boot the P/D.
As Warren Buffett famously said, [paraphrased]
"YOU CAN PUT ALL YOUR EGGS IN ONE BASKET, THEN 'WATCH THAT BASKET'!"


So I am doing just that. Kinda-Sorta. I am highly diversified in crypto, but it's all off-platform. There are so FEW good A1 investments on Hive, and I have been in most of them. You have:
SPINVEST
LEO
???
Maybe some derivatives of the top two. I even made very good money on wLEO, but that was in the SPEW POOL, on Spinvest. Lotsa luck there, but we KILLED IT! Made 31% after we offset the ETH losses incurred by SPEW, which was only right, and this was the week it got hacked. CRAZY!!! 🤪🤪🤪
My "preview" is that I am going to review the articles I wrote on Steem that I called
MICRO-STACKING which included Micro-Prepping. These are the things that anyone can do, even on a tight budget!
STAY TUNED!!!
Posted Using LeoFinance Beta