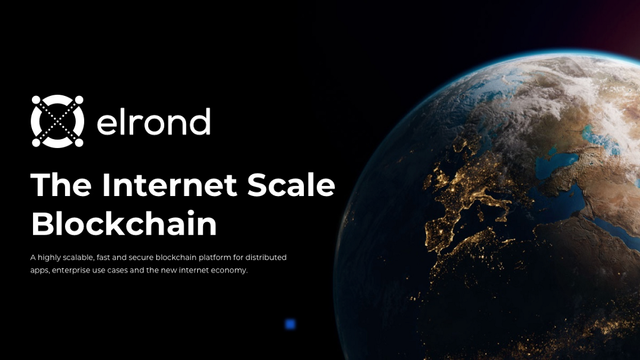 A confident blockchain startup from Romania wants to drive the transition to proof-of-stake and outperform competitors with better technology. I would love to get the judgement and thoughts of the Hive community especially from our Romania expert @alexvan - strong words by Elrond.
The Elrond blockchain project sees itself in an excellent position to overtake the market-leading proof-of-stake projects.
The Romanian Blockchain project, which specializes in services based on the proof-of-stake consensus process, has raised $3.25 million in investment capital through an initial token sale (IEO) in July 2019.
Better than ETH 2.0?
The technical details of the Blockchain project read similarly to what is expected for Ethereum (ETH) after the switch to version 2.0, with sharding, proof-of-stake and a virtual machine being the most important features. Despite all similarities, the big difference is that Ethereum will not be finished with it for two years, while Elrond can start right now since they finished developing this technology and are able to handle tens of thousands of transactions per second.
Elrond believes it has the advantage
Elrond intends to keep pace with other major PoS projects such as Cardano (ADA), EOS (EOS) and Algorand (ALGO) because they are confident to have a much more powerful architecture and beat the big boys in all measurable areas. In addition they claim to have a much more competitive reward system for their validators.
Key for success shall be the better usability that will help Elrond to outperform the competition, but also should drive the adoption of block chain technology as a whole.