Last week, I shared how I made $7 from curating Hive posts with my SPORTS stake. Thanks for Hivestats which provides those data at a glance and broken down for ease of understanding for 7 days and 30 days respectively. Below is a capture from that post:
While looking up my SPORTS curation account statistics and growth on Hivestats.io, I discovered that the account has earned about $7 in the past 26 days and counting. This curation earnings is worth about 32 HIVE with my increasing stake of SPORTS.
As of today, while I looked-up my account growth on Hivestats, I discovered that the figure has changed from $1.97 in 7 days to $3.17 and from $7 to $10 over a 30-day period. See below for current status of the account.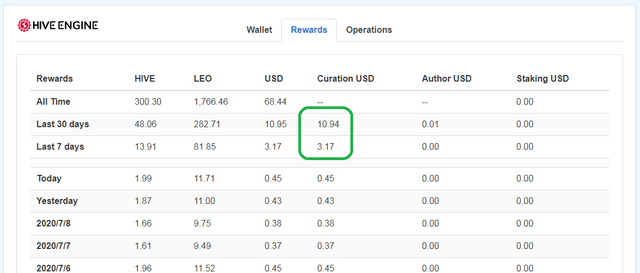 It is important to note that my SPORTS stake has grown from 17.5 million then to the current 20 million SPORTS. Over the past 7 days, I have made $3.17 from curation which is equivalent to 13.91 HIVE. I hope to create curation accounts for all other tribes token curation to be able to track this very well.
In my banner image, you can see that my Hive Power has only shifted from the previous 137 to the current 140. That means I was able to make just 3 HIVE from curation using the same account. Compare that to 13.9 made in 7 days.
I will keep an eye to observe these developments better before drawing my inferences. Meanwhile, the true essence of HIVE is in powering communities and tribes tokens are the test case for the grand Smart Media Tokens.
Besides SPORTS, other Hive tokens that I see have awesome curation rewards are LEO, and CTP. These tokens are in my curation portfolio and I am documenting my experiments.
It can only get better!
The 20 million SPORTS held in stake is for the curation of undervalued quality #sportstalk posts, SPORTS staking reports and #HiveImpact or Charity projects in the sports sector. If you cannot purchase SPORTS, then, you can earn from your posts.
If you already have some SPORTS stake, you may join my SPORTS Curation Trail to maximize your SPORTS stake.
Disclaimer: This is not a financial/investment advice. It is just my conviction about SPORTS tokens. Always make your personal research before investing in Cryptocurrencies.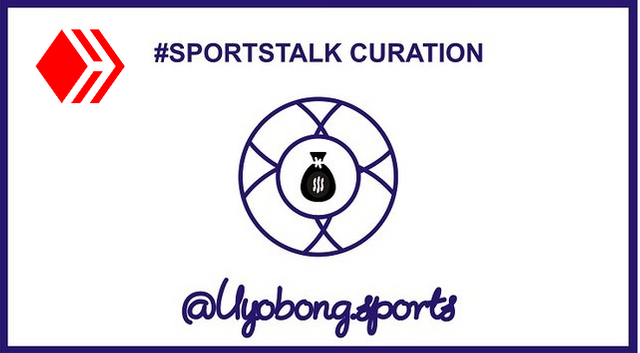 If you have made a recent "quality" #sportstalk post of at least 200 words, drop the link in the comments section of this post and reblog the post for a huge upvote from my 20 million stake.
Please consider following @uyobong.sports to be able to see our upcoming give away.
You may also consider delegating SPORTS to @uyobong.sports to enjoy daily Curation.
Posted Using LeoFinance