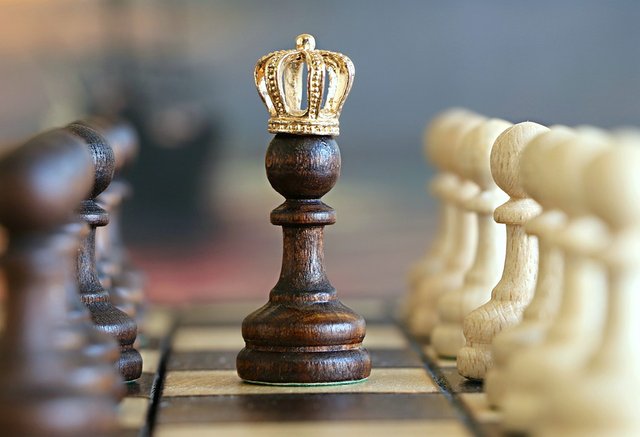 source
The first time I ever played a game built on a blockchain is Rabona. To me, it's beyond the fun the the build of skills, management skills at that. Sometimes in trying to organize my teams I forgot that I didn't write a blog post like it happened yesterday. The game would be worth your time if you spared an extra $5 to participate in this beta phase of the sports team management game.
It was exciting yesterday to complete the 4th season on the game and it was however my first time of appearing among relegated teams though with 40 points, just 18 points from the winning point. It was really a tough season, though not excusing my ranking loss to that.

Throughout Season 4, I've been given to building and expanding my team assets at the expense of building players. Stadium capacity boosted to level 7, cafeteria to level 7, shop to level 2 and many more. The present facility level is crucial to bringing more revenue to the team in the coming season and I think it was worth the sacrifice. With the improved earnings, more attention would be given to the team itself.
Despite the loss in game during the just concluded season, It was still a gain in terms of finances. It was beautiful to see my Season 4 balance rise over 300,000 RBN. In face, there is no way to going down. I'm truly hoping for a time when my seasonal balance would hit 5 million RBN. It took 4 weeks to understand the strategy that one could use to profit in his sports team management career.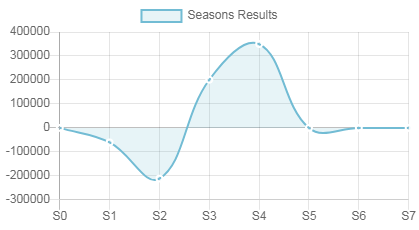 Besides, I received as much as 0.911 HIVE as rewards payout for the season. That's a great improvement in payout despite my ranking in the table. I remember receiving 0.3 HIVE at the end of the first season. It's crucial to see that many hivers are appreciating the game and are buying in to provide more rewards pool.

We are still in the beta testing phase and I anticipate bigger things to come. You should be aware that soon, RBN won't be sold in shops. This would make the in-game token costlier as only early players would have it for sale. Joining now with $5 is a fair deal and using my referral code would be more rewarding.
Looking forward, we see a game built on Hive blockchain that would soon go beyond providing fun to the players to adding more value to their soft skills and perhaps to their finances. Certainly, in the future. Rabona is the first centralized build (backend) that leverages the resources of the blockchain for signing transactions. This is a test case that many more valuable apps can be built on Hive's second layer to solve problems in different sectors of the economy. Here is sports represented.
Some weeks ago when I met a few developers in my locality and telling them of the BUILDing opportunities available on Hive, Rabona Game was mu case study. The successful launch an play of Rabona would serve as model to many more non-card game build that would leverage the resources available for developers on Hive. Besides, there are a league of community to adopt and help scale the games to a useably thriving mode.
It is very crucial to understand that in every adventure, there could be successes, failures, challenges, yet, when the right strategy is engaged, its a win all through.
Rabona is a massive multiplayer online soccer management game. Decide how to build and develop your team, take on the role of the head coach of your team, and manage the financials of your club. Lead your club to the top of the league and become the champion!
Posted Using LeoFinance Beta