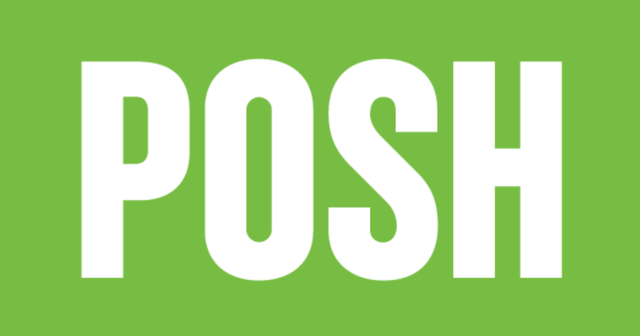 It was cool to know the awesome thoughts behind the POSH token as communicated by @Acidyo as I read this post. It is great that several communities are already on the move in preparation for the Smart Media Tokens (Hive Media Tokens) which is anticipated to be a grand mover and shaker of the tokenized internet. The initial target set for boosting the #posh initiative is Twitter.
As you know Twitter is right now the main place where we are sharing our hive.blog and peakd links hoping it will bring some new traffic to them. We always had plans to take in more platforms but Twitter has been the easiest and I'd say most effective one to start off with due to the big crypto presence on there and lack of shadowbans/censorship directed at crypto. - source
I've personally been on it, sharing my Hive posts with the #hive and $hive tags attached. It has been the believe of us all that sharing links to our Hive posts on Twitter would help ring new users. I remember that during the #steemhostiletakeover campaign, we won the heart of the crypto community and some sympathy/solidarity tweet from well meaning persons condeming the hostile takeover.
Presently, I'm undertaking a course on content promotion and information marketing and it's really been an eye opening learning experience. While trying to read up some documents on "attention" as it relates to marketing, I mused with myself as to what extent has the #posh initiative ion Twitter been.
Some persons think we're spamming Twitter...
As I pen this post, I've met a few Twittans who mentioned that hivians are spamming the twitter space. Certinly, many Hivians are sharing solid contents with good tweets but we all know of the Twitter's "mute" feature being considered. They're actually prying into shadow banning.
I'm concerned that some people may (in their shallow mind) think that our #posh shares are a couple of the same tweets and may likely ignore anything #Hive, #posh. With the introduction of the POSH token, I am sure that more Hivians would want to share their posts links with the #posh in order to accumulate some "potent" POSH tokens in lieu of when it would carry value.
How can we make it organic and build communities on Twitter?
Whether we agree or npt, communities is one of the biggest feature of HIVE and I think will be the path through which mass adoption may come. Presently, it is easier for me to convince (offline) one to join HIVE through the Hive tokens and community. It is essential to see that many after hearing about LEO, SPORTS CTP, NEOXAG, CCC, LIST Tokens separately come to see that they all converge at HIVE.
The present rule for rewardable #posh only favours Hive.blog and peakd links which virtually may silence other Hive communities trying to make some impressions on interest on Twitter.
I would end that Communities are the backbone of HIVE and where these communities or community tokens seize to be valuable, I'm afraid where we might be heading.
Posted Using LeoFinance