Sometimes you just loose faith in humanity. Don't think something bad happened to be during the few days I did't post. I was busy with the annoyances of having a life beyond the internet and I had much closer interactions with people away from blockchain and the world of technology. People don't care until they really have to. By the time they really have to, they don't even know to tell what is golden and what is mere trinkets.
It's Better To Just Funnel Them In

STEEM has been creating more new accounts than its forks. Maybe they are from spammers. Maybe it's Tronics joining in because of all the marketing efforts of Justin Sun. @penguinpablo creates very useful statistic reports to monitor how things are going at the blockchain level. Take a look at few important numbers: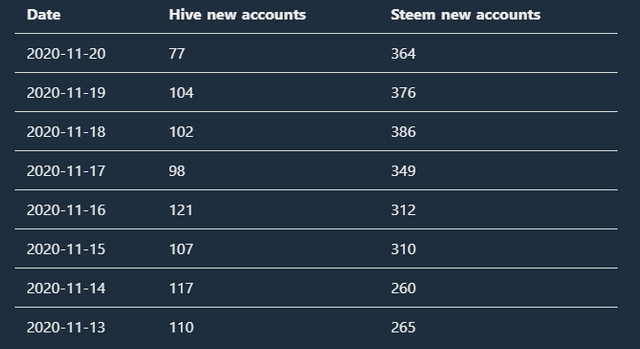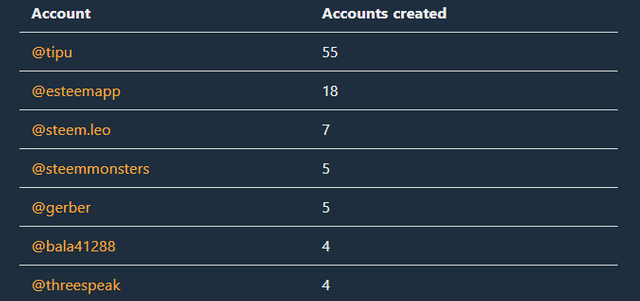 @leofinance has been onboarding more users than @splinterlands and I assume most of these users are new to using HIVE blockchain. Although the numbers are decent in relative terms, it is quite pathetic compared to so called censorship free platforms that are popping up in response to the ideologically & politically motivated actions of private companies like Twitter, Facebook, YouTube etc.
They Suck! But They Have Signups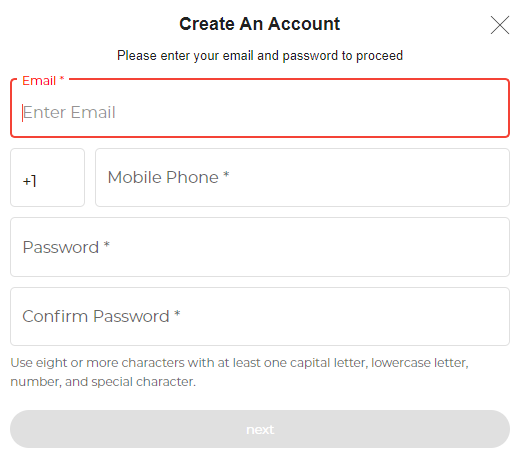 I'm happy with efforts of @khaleelkazi to tap into those Ethereum DAPP users by allowing signups through MetaMask. It complicates what @leofinance has to do. But I have come to realize that it's not enough and it is too rigid to focus on MetaMask users.
What Do They Have To Loose
If these masses are already using centralized platforms that offer a terrible deal and if they are willing to signip for non-antifragile platforms like https://parler.com and https://www.bitchute.com I'm asking "what will they loose by not having access to their HIVE accounts?"
HIVE community has a history of both censorship resistance, commitment to discussing sensitive topics as adults (to a reasonable degree) and we are not some left/right wing bubble. __WE even pay for engagement. How much do these people get paid of https://www.bitchute.com and ow would things be if this was @threespeak?
Let Them Signup With Facebook, Google or Whatever & Take Your Cut
@leofinance can keep the private keys and take 50% of what the authors are making if they want. By the time users learn that they can own their own social media and don't have to login with E-mail or social media account, they can request for the keys and change the keys for and toss away the middleman that is @leofinance
This has the potential to bring in more people into decentralized social media in a massive scale. The difficult part would be to setup the infrastructure for the task. This might be a tough pill to swallow for some who wants to get rid of Google, Twitter, Facebook etc. Please understand that none of the existing features or uses are getting diluted at all. You might even consider it a form of marketing.
This Could Be A Profitable Business On Its Own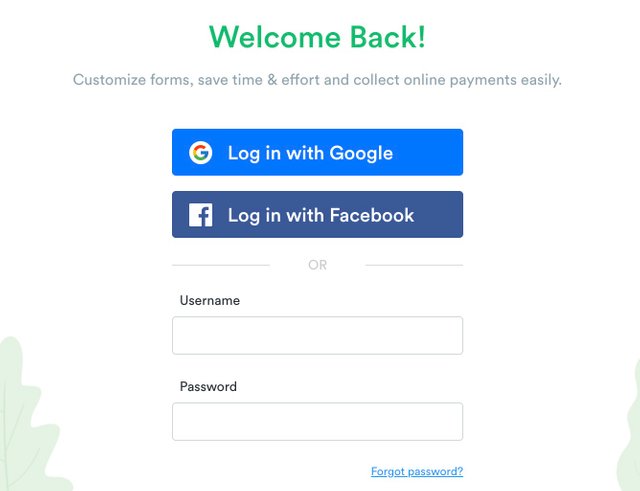 In the absence of sophisticated DEXs, centralized projects tool over the custody of crypto assets. Most of you who are using HIVE have at least one centralized trading account with KYC completed. An entrepreneur who hold custody of HIVE accounts will be doing something very similar. User assets (HIVE account) will be held by trusted entity and as a part of the service a percentage of all earnings will be taken and sent to the company account). If cryptosphere can have centralized exchanges, we can have centralized entities taking care of accounts on our decentralized social media.
Posted Using LeoFinance Beta