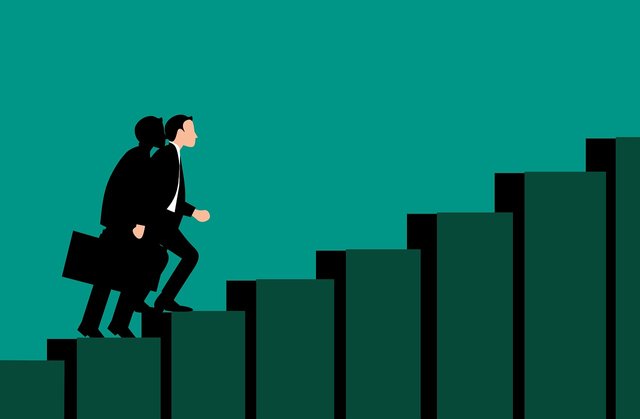 Who was here in 2017 and 2018 when we had a crazy run and a crazy fall?
I got into crypto just before that and I did not have the time to really learn enough about crypto to do well in the bull run and saw how volatile the bear market could be. There was some insane highs and some crushing lows and we all learned a lot along the way.
I do not know if we are going to see this kind of market again in 2021 but so far it is looking positive that the market is heading up and we might break 20k for Bitcoin in the near future. It might be short-lived or it might not happen at all (or even crash) but it is smart to be prepared in case it does as Leo needs to make the most of this opportunity.
We all made mistakes in 2017 and 2018 and I'm sure a lot of us look back and think I did this and that differently. There is no shame in it, this is no territory so stumbling along the way is normal. But we have our footing now and we need to utilise what we learned if another runs takes place.
The Two Things Leo Needs To Get Right
I wrote a comment to Kal that we need to ready for the bull run so we can thrive if a bear market follows. In my head I was thinking about the importance of resources (which I will get to in a bit). How we manage resources is very important but he mentioned the other big thing that we need to focus on which is on-boarding with ease. We will need to take advantage of the attention that comes with a bull run and this includes both advertising and on-boarding.
1. Attention For Crypto
During a bullrun a lot of attention will be on cryptocurrency. This means that people will be looking into how to buy and sell. A lot of this will spill over to dapps. This is where we need to make it as easy as possible for people to sign up for this dapp. A lot of people are not going to know how to get a wallet or use crypto and things like a Twitter sign-in will go a LONG way. There will also be a lot of older users who get back into crypto when they see things pick up. We need to welcome them and get engagement up on the site.
Then you have advertising. There will be a lot of people vying for attention in crypto when it is popular again and it will be very competitive. Leo has a working site and a proven track record so we need to show people this is the best option when it comes to dapps.
2. Resource Management
This is the other big area we need to get right during a bull market. When the money is flowing there is this tendency to think that the money will keep flowing. We cannot fall into this trap and spend beyond our means. I saw so many companies in 2017 spending money frivolously when their coin was mooning without building a business with sustainable income. I know this isn't the fun way to see things but we need to be wise with every dollar and not spend it like the bull run will last forever. No matter how well we are doing we cannot lose focus of this. This is money that needs to get us through the winter.
The key is getting ad revenue up. If the money is used to really get this site thriving and ad revenue soaring then we can do well regardless of how the market is doing. Cryptocurrency is great but we need to run a great business as well.
We need to be smart here as this could our chance to really get this site and other crypto sites into the mainstream.
I know everyone wants moon and lambos. Those days can come if we make the right moves. But for now let's just rent the Lambo until we know we can truly afford it.
Posted Using LeoFinance Beta