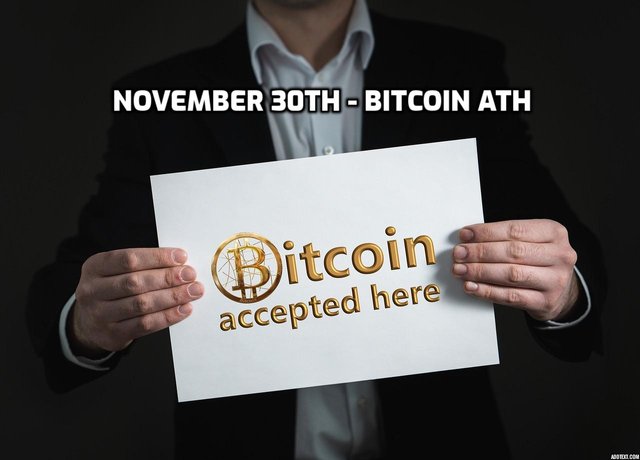 I know everyone is going to make a post about this and I'm sure I will not add much to the conversation but this day is literally historic for crypto so I have to get a post in about it.
Bitcoin is now officially at an ATH.
No longer can we call it a bubble or compare it to tulips. Nobody was buying tulips 3 years later after the crash and there was not an ATH in tulip buying years later. I really never liked the tulip metaphor as it was an odd comparison for a new tech like bitcoin and know we see that it has truly become an out-dated metaphor with Bitcoin getting close to breaking that 20k mark.
It is too early to celebrate. We need to not only break 20k we need to turn it into support and then start to head up from there. But this is still a good day for crypto and one that could go into the history books as the point things really took off for 2021.
Hopefully from here the value of alt coins goes up including Leo. I wrote about how we can thrive in the bull run right before I found out we are heading to an ATH. We need to keep our eyes open and make the right moves during this time of opportunity.
We No Longer Sound Crazy
The best part about this is now we no longer sound crazy for talking about magical internet money and how it is the future of fiance. Sure we might still sound crazy but not because we invested in crypto. We all had those conversations with people over the years where they look at you like you are buying digital air. But it's the future, you assure them, and they just laugh. This is probably what it is like with the first people who were trying to send e-mails to their friends and they could not see why this new thing called the internet would be a big deal.
Granted we are still a ways to go before dapps become the norm but this has thrust bitcoin and blockchain back into the limelight and has given us enough credit to show that it is at least worth your time to try out these applications.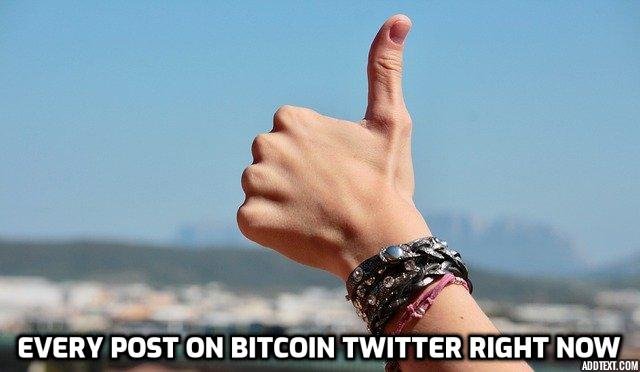 Bitcoin Twitter Explodes
Scroll through bitcoin twitter and you can see we are in a new stage of hype. The we ATHs post are at an ATH themselves as everyone is going to be posting about it today, including me. I even saw it on the news outside of cryptocurrency sites and bitcoin Twitter. There is going to be a lot of people celebrating this news through-out the day and it makes sense as this was a long time coming for a lot of users who had held their coins through the 2018 crash hoping we would see these kind of numbers again.
New Landscape With New Players
One of the things that might be different this time is it will not only be start-ups who are releasing new products this time around but also big tech companies. So far we got Paypal and Facebook who knows what other companies might start releases dapps this year or at least announcing they will e getting into crypto.
This means a lot more mainstream users but also a lot of competition.
Leo FTW
This is also the chance for Leo to really start to shine and get the attention it deserves for the hard work that the team put in.
If you get a chance please check out my last post about how we can take advantage of the bull run:
How Leo (And Cryptocurrency Sites) Can Thrive In A Bull Run
What Does This Mean For Me And Leo
For me I'll be here on Leo. If the price keeps going up or takes a downturn I'll still be posting. As long as I got an internet connection and a smart team making the decisions they are making with Leo I will be posting. I think we are going to have a good year for the site.
Congratulations to anyone who bought bitcoin at 3k or even under 10k.
Lets see where the market goes from here.
Posted Using LeoFinance Beta