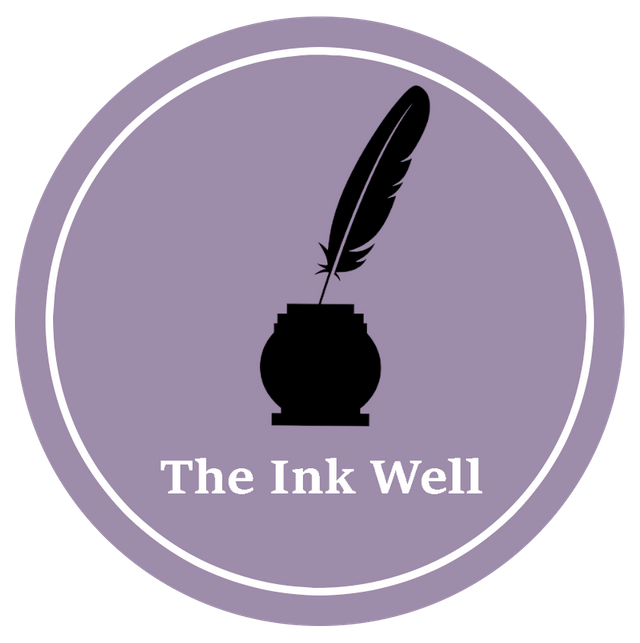 A short update about plans for The Ink Well.
In brief, we plan to apply for £90,000 investment funding to attract 10,000 new users over the next three years. The funding is for audience development - creating new audiences and attracting curators and consumers for content created on Hive, specifically, content created through The Ink Well.
In an earlier post, I sketched out the contribution that the creative industries make to the UK's wealth: £111.7bn gross value added to the UK economy - greater than the automotive, aerospace, life sciences and oil and gas combined.
The post also looks at the publishing industry, and the potential for disrupting mainstream publishing and creating alternative incomes for writers.
Looking at the writer side, a survey of UK writers published in 2018, found that things weren't so rosy, with earnings by writers falling by 15% since 2013 and 42% since 2005.
From the study: "In 2005, 40 percent of professional writers earned their income solely from writing. In 2017, that figure had fallen to 13.7 percent. This reflects the fact that due to their declining earnings, the majority of professional writers now need to have 'portfolio' careers, supplementing their writing income with other activities such as teaching.
"While the incomes of all writers continue to fall," the study's report goes on, "the creative industries in the UK—now valued at £92 billion (US$120.5 billion)—are growing at twice the rate of the UK economy as a whole, calling urgently into question the extent to which writers' significant contribution to those industries is properly valued."
The article the quote is taken from goes on to question whether writers' contribution should be valued differently and the corresponding (and inevitable) pushback from the publishing industry.
Meanwhile, Hive offers an alternative where writers could build a profile and audience that goes on providing a long-tail, long-term income, alongside other self-publishing channels like Amazon Kindle Direct Print.
Uniquely, Hive offers:
a very low cost of entry and provides a secure, virtually cost-free blog.
an income through rewards and tipping.
the opportunity to build ownership of the platform that hosts their blog through powering up and staking tokens.
access at any stage of their writing career.
support, engagement and feedback.
options for multi-media approaches to storytelling.
Telling stories in The Ink Well is not going to be the answer for everyone and developing an income here would be a long-term venture, but for some it offers a new channel when many others may be closed to them.
The Development Model
The funding would support three main areas of expenditure:
project co-ordination: oversight and support of the project.
specialist co-ordinators: regional, media and languages. One way of financing these would be through 5,000 hive power delegations providing nine regional co-ordinators, plus specialists in eg poetry, multi-media, film, tv and publishing; and language co-ordinators eg spanish, filipino and other hive community languages.
project costs: design and publicity, developer costs, writing prizes.
With Hive at current values, the project could support as many as 30 specialist co-ordinators over the project life-time. As the project would be using Hive Power, in fact, these resources would continue to exist after the life-time on the project and could go on being used endlessly. If Hive increases significantly in value during the three years, the project would have to consider alternatives. Although it would be a nice problem to have.
Another consideration is whether The Ink Well should create a 2nd layer token. Some publishers are already using a digital token to reward customers - could a 2nd layer token become an industry token with a reach and use beyond Hive and blogging?
Key to the project would be:
forging links with the industry: regional writing centres, literature development officers, writing groups, publishers and university creative writing courses.
a great PR and media strategy underpinned with excellent design and a well-written white paper.
finding wonderful specialist co-ordinators.
The specialist co-ordinators would be the powerhouse, bringing energy and creative ideas, building networks and initiating creative projects. Although the project would initially be focused on England, the resources and benefits would have no boundaries.
Final Thoughts
These are early sketches, starting to put the plan together - feedback is welcome and appreciated. There is a challenge in going for public money - until now their accounting (and thinking) has been in terms of fiat; an elastic resource like Hive doesn't easily fit into the public accountability structures we have. An alternative route might be some of the European resources available to entrepreneurs.