I am very lost in the current times. My health is very weak these days yet i am pushing the most these days. The starvation is much these days but i don't care much these days. I am as inspired as i am depressed these days. There is no one to turn to these days, even if just for inspiration. No one can invest that much on your behalf these days.
Where the world is headed is scary.
This will adjust however as long as i don't die. I will help people like crazy and i mean nations. All the things you won't do, i will do. All the things you won't do for them, i will do. It will be known.
You can laugh at me now and you can laugh at me then. No worries, i am okay as your 'laughing stock' but in my case, you will end up laughing for real. You will be re-told at least of an invincible Creator and redirected aback towards him. It is coming!
Two days back, i spoke again to someone i have known for ages but with whom i have not spoken for years and he re-spoke of me again. He still believes in me till date. I drew inspiration from him and gave him my own inspiration. I assured him of breakthrough in the soonest, at the very least, in terms of my grind towards his very breakthrough. Yes, 'i will bear a brother's consequences' and that is a constant.
As for my innovations, that is where they will have an edge, neither will they have competition, for 'can you bear a brother's consequences whether 'bulls or bears'? So, surpassinggoogle it is!
Among other things, there will be a 'new internet', one that is dynamic and based on 'ulogs', one that has a 'mining the human' element, one that is directional. On the basis of this new internet humans can better evolve. On this very internet, it is possible that after you type in the query 'money' into it, it leads you to the address of the nearest ATM, for google is not so smart.
And there will be a 'TLD' based on '.ulog' too, that there can be terry.ulog or ajayi.ulog. It is not far-fetched, just be patient.
Imagine an internet made up of ulogs, how 'human-filled' it will be. Imagine if 'humans' dynamically fill this new internet with the by-product of their 'mined human' via the art of ulogging, how much more revelation there will be about 'the true state of the world' and how much more 'collective evolution' the world can have, courtesy of these new intel.
I have managed to reserve a hub now for a couple of months. This hub is called 'Macrohard'. It is walking distance from my house. Its proximity to my house will allow me to take care of my dad, who needs 24/7 care.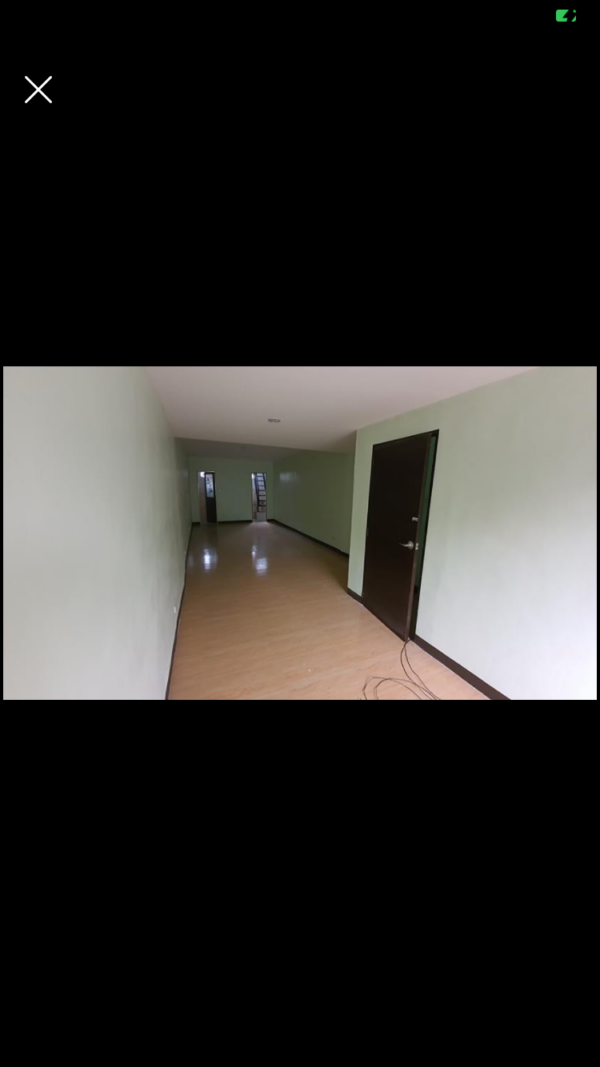 The setup of this 'Macrohard' hub is something i have pushed for for two years already and went to the last Steemfest 4 event in Thailand for. Starting later today, i will begin to push hard again to raise funds to 'fully setup Macrohard' for concerted motion in relation to 'surpassinggoogle'. However, i will be carrying out my crowdfunding effort with better vigor as i will be doing it right within the hub.
I will go into the empty hub myself starting today, to begin the motion.
Having raised some more funds, my first expense will go to 'the enlisted' and in this order:
Internet starting at 35 mbps - 100 USD to start
Another high-end PC for my use - 500 USD
Split unit air-conditioner (inverter type) - 600 USD
Paying for 3-months more of rent, to have 6-months of rent fully paid - 1800 USD
Keep funds for 6-months worth of utility-bills i.e internet, electricity and water - 600 USD
A small investment fund for 'strategic events' to invite people into the hub within the first few months - 300 USD
Within the first week, i need to setup 'internet' at least and have raised funds for a personal PC, after which the motion starts.
The next immediate purchase will be the air-conditioner for the comfort of visitors and momentum shoots off from there upon.
I will go very hard once again for 6-months straight, after which i hope to rest for my first time ever for a period of 6-months. However, within the coming 6-months, many things will have entered full-blown life with respect to my innovations ('surpassinggoogle') by Jehovah's grace, for 'there are dates now.'
Your Boy Terry
I am currently running a kickstarter (crowdfunding) directly on Facebook, whereupon you can support this endeavor with a donation. To become a donor: https://bit.ly/macrohard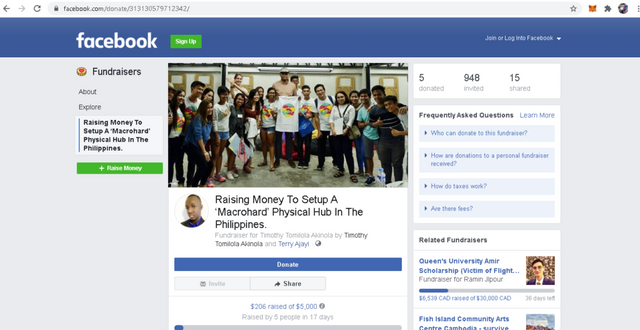 ---
---
Kindly note: To date, i have funded the development of '3 online start-ups' that focuses on the Philippines' audience, up to their 'alpha' stage. You can find an example of these start-ups on 'https://marlians.com'. It currently has 2,000 user-profiles!
'Macrohard' is a physical venture starting out in the Philippines, that will compliment our online ventures.
Value Proposition For Donors:
Where we have a accrued a solid base of '100–500 Hub members' consisting of 'brother-programmers, brother-enterpreneurs, brother-experts', we will look to help build and promote noble projects/initiatives on behalf of our supporters at a minimal cost or for free. For instance, we can dedicate 50-videos from 50-brothers/sisters to propagating your brand or initiative, have someone code your tool/project or have a brother/sister create your brand-graphics etc.
Other ways we would like to help?
We can create an event in the Philippines dedicated to your cause or enterprise.
We can create an online-movement in relation to your enterprise or cause.
etc.
Being a community-inclined initiative, we will focus on empowering youths of the Philippines, emanating 'entrepreneurs and experts' across a variety of industries. Together, we will dynamically produce 'Philippines-borne innovations', impacting the Philippines directly and contributing to the progress of the Philippines in the global eye.
I currently have an online community made up of 5,000 Filipinos, focused on the 'freelancing' industry. At this stage of our evolution, it has become paramount to have a physical rendezvous avenue in the form of a 'hub' to enhance our impact in the physical Philippines.
Note: Another easy way to contribute to our seed-fund now, is by purchasing a t-shirt from our Teespring apparel store.
Proceeds from sales, will also go towards the setup of our Macrohard hub.
Let Us Work Together On Your Challenge

Do well to subscribe to UloggersTV and turn on notifications and whenever you are ready, say 'you have ordeal' or say 'you are seeking the ever-missing piece of your puzzle on any subject or industry, kindly contact me on '[email protected]' and we will work together within the course of one live-stream (dedicated to you), whereupon i will share my insight as a 'legitimate illiterate', share my screen to help you with tangible online resources that can help you further and share the resources that i have, whatever is available. We will find solutions today!
---