---
I've finished editing the last clips from Hive's Suriname national TV debut via the @KidSisters, official video out soon.

Behind The Scenes - Part 2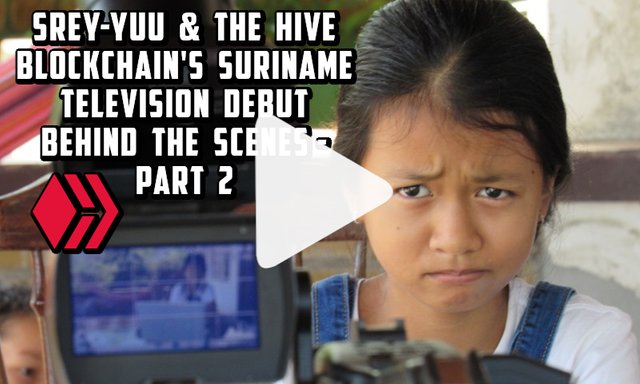 Okay, so the official YouTube video has already been uploaded by Jeugdjournaal, but I wanted to get the last of the behind-the-scenes footage out before we debut the video on the blockchain.
     The Hive blockchain couldn't have asked for better marketing than to be aired Friday night on a national television station during country-wide lockdown.
     Even the girl next door immediately recognized Srey-Yuu from the tv program only the morning after it aired.
     We haven't been out in public yet as a family, but we are easily identifiable here as the Cambodian family with the turban-clad ginger Rasta.
     Thanks again to jeugdjournaal.sr and STVS (Surinaamse Televisie Stichting) for featuing Srey-Yuu and the @KidSisters blog on "10 Minuten Jeugdjournaal" (10 Minute Youth Journal).
The official YouTube video is coming soon, just need some help translating some of the Dutch. Stay tuned...

🙏 THANKS FOR WATCHING 🙏
If you enjoyed this post, please upvote and reblog.


---
▶️ 3Speak