Trade wars can be very interesting to hear from the news if you aren't a citizen of the countries involved. It is like looking at a fight outside the boxing ring and watching the two boxers tear themselves up with punches.
What Is a Trade War?
The implementation of protectionist trade barriers such as tariffs and or quotas on importation by a country which is followed by a retaliatory of such or worse implementation by the government of other country is called Trade war. In most cases, the reason for implementation of tariffs and quotas on imports could be to improve locally produced products, to fight against discrimination against a foreign country in the trade market, to serve as a warning to a foreign country that the local country is still the economic and trade power for the foreign country.
A lot of trade wars have occurred which usually affects the nations involved. Let's take a look at a trade war;
Banana Trade War
If you are hearing about Banana trade war for the first time, do not mistake it for a clash between groups of people throwing Bananas at each other. If you say it has something spectacular to do with Bananas, then you are right. You might be wondering what a Banana trade war is and what could lead to a Banana trade war. I will be doing my best to explain this, so I hope you take your time to read this post.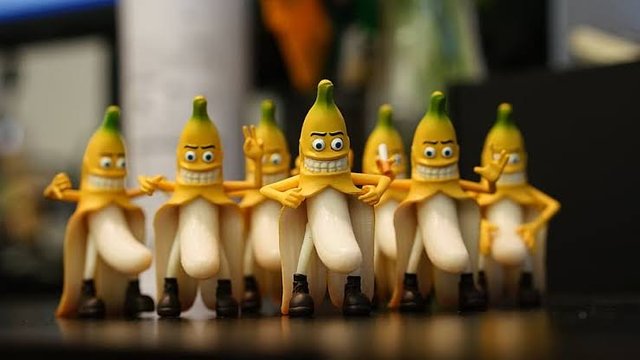 Source: https://www.piqsels.com
Bananas is a staple crop and one of the biggest sold agricultural product with high profit in markets and supermarkets. As small as bananas might look, they are important for economic and global food security and a bridge in law
Did you know of the trade war between the U.S and the EU due to the European Union failure to amend their Banana import rules to the satisfaction of United State and non ACP countries?
EU wanted to support the growing of Bananas in their former colony (countries they had colonized) which were in Africa, the Caribbean and the Pacific. In other to make this easier, the EU decided to make bananas imports for non ACP companies more expensive through implementation of tariffs and quota. The EU were helping the ACP grow Bananas and import them at a cheaper cost and so made it difficult for non ACP countries. The EU was actually targeting Chiquita, a US based Banana Company which controlled up to 40% of the entire banana market in the 90s. In 1993, the EU decided to differentiate their importers and placed more tax on non ACP countries since they weren't ex-colonies.
In 1999, Washington placed a sanction on EU goods that were not even related to bananas at all, if the world trade organization decided that Europe's banana trade regime still discriminate against American firms. Washington announced that American companies importing products from The British and the Europeans were to pay bonds of 100% tariffs on goods. Washington laid emphasis on free trade among Nations. The WTO ruled in favor of the US and this brought about a sanction on Beef from the US into the EU on the basis of safety, claiming that the US used growth hormone for treatment.
The war always ends
The EU decided to phase out all quotas and tariffs which made the US to lift their punitive tariffs in 2001 but this didn't end until an agreement was reached in 2009.
---
---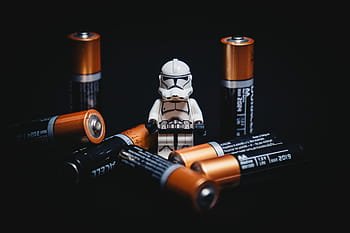 Source https://www.pxfuel.com
In 2018, President Trump initiated three tariffs on foreign imports; He initiated a global tariff on steel, a tariff on European autos and tariffs importation from china. This is said to help reduce US trade deficit as well as create more jobs for Americans. In retaliation, China and Europe imposed tariffs on agricultural produce coming from the US. Trump has imposed tariffs of $250 billion on Chinese import and the Chinese government as well retaliated with a 25% tariff on U.S goods worth $60 billion. With speculations from people that china might sell its $1.1 trillion in U.S debts which could slow down the economy of the United States.
The world is watching to know where this will end as there is currently no winner from the two economic giants.
What do you think about trade wars?
How does it affect the economy and businesses generally in the countries?
Do you believe that coronavirus is bioweapon to factor the US - China tradewar?
I will appreciate if you share your views in the comment. Thanks for taking time to read my blog
---
---
Support @project.hope by delegating your steempower or following their curation trail.