Surely on reading the title of this publication you have thought about how and in what way wars can be a big business? or maybe who could want a war that (practically almost) is always synonymous with death? I have been thinking about it, and although it seems a real madness, yes, I can certainly say that any war activates the productive apparatus and makes many items increase in price all the products...
I may not agree with my first paragraph, and I would understand it, since at first I wanted to avoid accepting that this was a reality, but...
Keep reading and you'll understand my point in this approach.

Source
The first thing to keep in mind here is that weapons have always been a sign of power. Since its invention as a tool still rudimentary in the primitive man, either as an axe (stick and stone or a spear), who had it was more powerful than who did not. Unfortunately, as history has progressed, humanity has advanced, both in social structure and in its inventions.
Already, not to speak of times before Christ, let's start in the Middle Ages, when there was already great armor as a form of protection for soldiers, there were also weapons with great destructive power, bow, stone throwers, among many other things.
Obviously, those who could have these instruments of war were the powerful ones, who were becoming more and more powerful with the use of these.
Where would the business be in all this? Who would benefit?
If we go back to that medieval era, in which kings laid down their laws without consultation and were masters and lords of the lands and also of those who inhabited them. Entering into war meant, at that time, taking over more land and the men and women who inhabited it, having the possibility of labor, collecting taxes, among other things. And yes, the greatest benefit was for those above, those who had the weapons. They were the ones who mainly benefited.
However, I could say that the soldiers who worked for the King, also got their share in this "war business", and they could, although without permission, get part of those who were in that city or town that was invaded or lost the war. So, for many soldiers this was a big business.
Even those who built ships received contracts to make the fleets for the different kingdoms, which allowed that part of the war and transport needs, increased their demand and no doubt became a big business too.
The production of armor, weapons, and everything related to war, not that it gave on one side, and the movement of these sectors increased. That is, a lot of the production apparatus was being activated in a dizzying way...
So far we could say, yes, that was in the Middle Ages, about 500 or a thousand years ago, things are different today... and yes, they are really different in form, but the essence remains the same... Don't you think?
I invite you to read the continuation of this publication, soon and I will explain myself.
Thank you very much for reading me...



I invite you to visit Project.hope and learn about the benefits of this project for all those interested in growing while helping others to grow.
Note: Emojis used are from the Bitmoji application.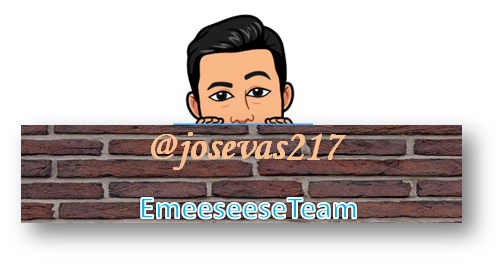 I invite to be a part of