Have written about financial markets in the last 2 posts and shared my confusion about market behavior in both. In my earlier job, back when I was in the UK, I had many useful resources to analyse markets - Industry research reports, bloomberg access and what not. However, ever since I quit that role, gathering information has been extremely difficult.
Before I get to sharing what I found, I want to just quickly update a bit about the markets. BTC in my opinion is holding up pretty well, specially on a day when S&P futures are again down 1.7% (at the time of writing).
BTC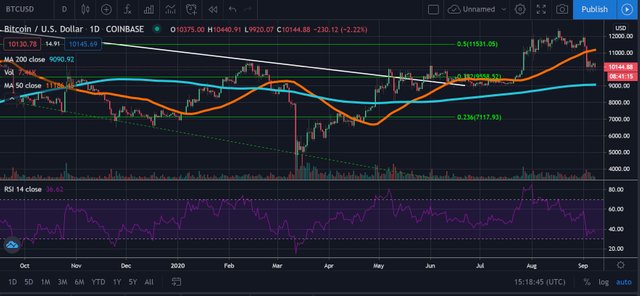 S&P Futures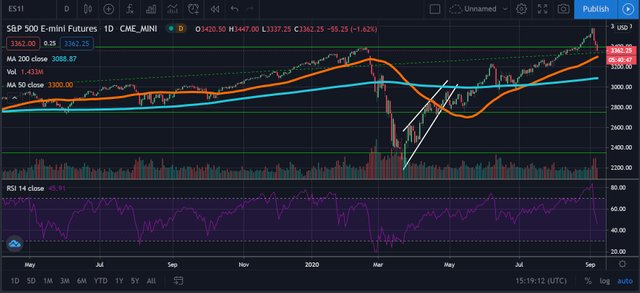 Oil has fallen sharply too, so has gold. The 2 things in the green are US treasuries and DXY. Indian markets will likely fall sharply tomorrow, although there is still time for US to close.
DXY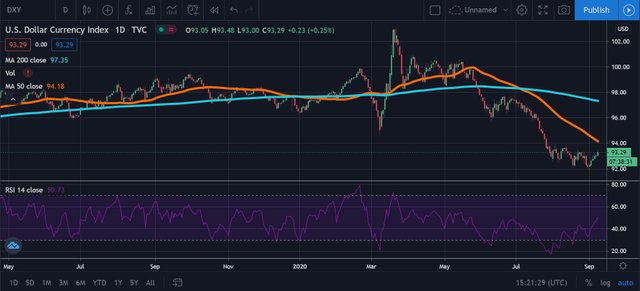 I was watching NIFTY pretty closely in the morning and the start was decent. However, close to end of day, S&P started dropping and NIFTY followed it. I sold off some of my old positions in Autos and Consumer Discretionary (~10% of my holdings).
As I mentioned, I expect the choppiness to continue and advice everyone to be extremely cautious. I also mentioned that I am very confused by the state of the economy. While backward looking GDP data confirms everyone's idea of a negative economic shock from the lockdown, the real question is what happens going forward? My friends, decent earners, have not really lost their jobs. However, I have heard about numerous places doing salary cuts and laying off people, specially those in tourism and HORECA sectors.
Today I came across a good tool, for the US that helps see what is going one in the real economy.
https://tracktherecovery.org/
So if you want to know which sector is worst affected or which section of society has been worst impacted, have a look at this site. I also ended up finding some really good podcasts and shows online that helped me kind of revisit the basics of finance and economics.
Moreover, my wife recently started a new job and she has now access to some of the best databases for finance in the world, about which I am pretty excited. That is because now I have access to these databases and it helps me understand what the market is thinking. Zerohedge is pretty amazing but I think I still need my charts. Excited about this! If you want to know about deal multiples and IB transactions, check out S&P's capital IQ. Debtwire is a cheaper tool for credit markets and also has good research. There is a very insightful news portal called the KEN. It does one news article a day but the best bit is, it is thoroughly well researched. A boon in the day and age of sensational journalism.
Check out some of these tools if you are interested and let me know your thoughts.