Need to share a few charts here first because I am shocked by what the market is doing, specially stocks.
The chart below is that of S&P500. After falling nearly 35%, S&P 500 is now up 25% plus, futures again indicating a positive start to the S&P for today and a green day -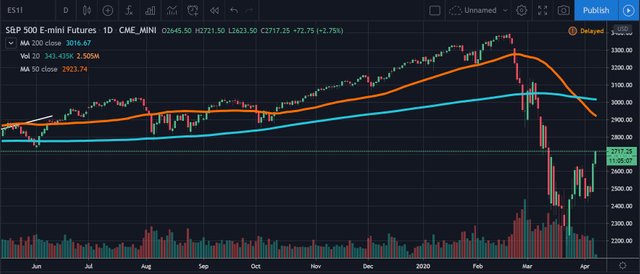 India's stock exchange, NIFTY 50 is no different. It has rallied some 7% plus today, with banks leading the charge -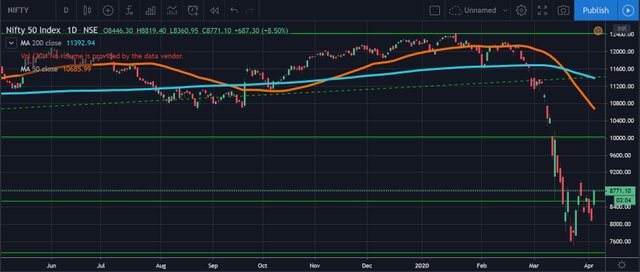 Such kind of risk-on exuberance is not evident in any market, whether one looks at DXY, Gold, or US treasuries -
DXY

XAUUSD, Gold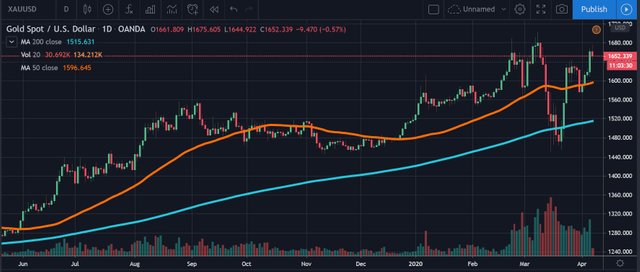 US 10Y yields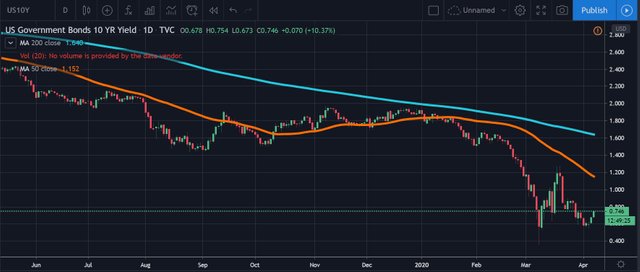 And, I am sure no one is living in a bunker with no internet or news, and most have those interested in finance have already seen the dreaded chart of jobs lost and claims filed during the last 2 weeks in the US -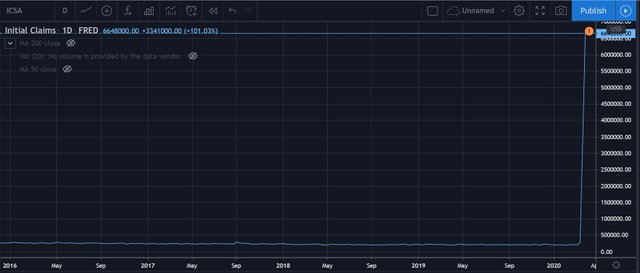 The world economy is still shut. More job losses will come. Sure, China is up and running but their factories producing goods for the world are just building inventory. Piling inventory and incurring costs can be sustained without sales only for a short period of time and is a recipe for bankruptcy.
Anyway, a lot of you would be looking at Stock Markets and must be wondering if we've missed the bottom. The answer is NO! We are clearly in a recession. One can get into technical debates and call it a depression but for now, let it be. In plain and simple language, the world is FUCKED! Now it doesn't matter if it's a depression fuck or a recession fuck. The pain in the ass will be for real in both situations.
Now, as the world remains in shutdown, economic output is close to 0. Let us look at US GDP and the contribution to it from various industry sectors, as an example -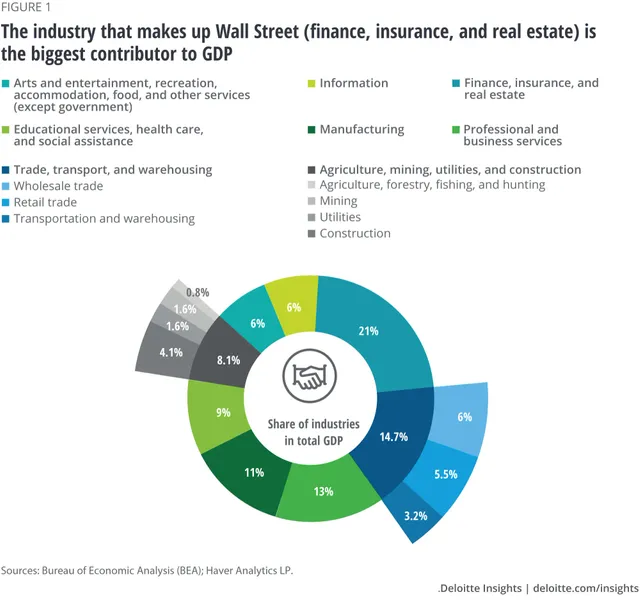 Image source
68% of GDP comes from Services, 11% from manufacturing and 8% from Agriculture and Mining etc. I think it is fair to assume that 50% of the industry is completely shut down. In fact, in India, even food processors are working at 20% capacity. Assuming that lockdown in the US goes on for 1 month, we have a hit to GDP of 1/12 x 0.5 x 100% = ~4%. A 3 month shutdown implies a hit of 12%. Those numbers are severe, since at full employment, US was growing at 2 to 3%.
Now once the lockdown does end, things do not pick up instantaneously. When India imposed DeMonetization, the impact of that decision was not just instant, but was felt in the economy for the next 2 years. Macroeconomic policy or fiscal policy impact comes with a lag!
The impact of the lockdown is causing job losses now. What will a business typically do? It will not flick a switch and start working as it was pre-lockdown. It will wait for things to normalize. When restaurants open up, people will be slow to go out and eat. A number of my friends who run restaurants and food delivery places are not even planning to open up after the lockdown. They want demand to come back before they open up their business. That makes perfect sense. What I am trying to say is that when the lockdown ends, people who have lost jobs will not immediately find jobs, and with no jobs, people will have no income. No income means, no sales for businesses and that means things have not materialized for them and they will not hire. See what is happening? A vicious doom loop!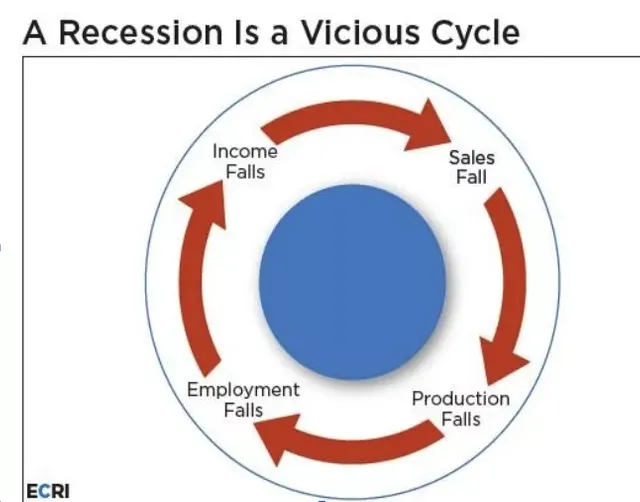 Image source
I am not going to get into Dollar strengthening or what is a great investment or all that. That's not the point of this article. The article is make people aware that recessions last long and recovery is going to be slow. Once a country takes a hit of 4 to 10% of GDP, growth will take time to begin. And to get back to where we are, assuming we grow at pre-lockdown levels, will take 2 to 3, if not more, years.
There is a strong likelihood that people suffer job losses. Trust me, if you have money in equities, time to start taking it out, before there is a flurry of redemption request made to mutual funds and that leads to selling pressure in markets with thin liquidity. Moreover, when times are bad, one should be sitting on cash. 0% return is better than any negative return! Moreover, in case one does lose their job, there will be uncertainty in terms of when one finds a job, and in those time, cash will help you. Not stocks!
The worst case obviously is, that since this is akin to the great depression, one does not know which companies will continue to remain in existence at the end of the crisis. Therefore if you have large sums invested in stocks, then your portfolios will take a hit. If you have limited free cash in bank account, then you will be selling your Mutual Fund holdings at the wrong time. If you are still putting small amounts of money because this is a great time to 'Buy the Dip', I pray to you, stop, or at least, have enough cash that can help you survive for a year and think twice before investing.