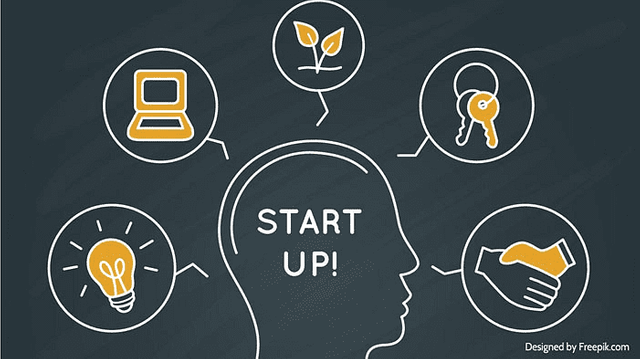 Image source
As I mentioned in a post ages ago, I am now running a new business. Well, I am running as much of it as the lock-down allows. I am stuck inside the house of my in-laws. I don't have much to complain as far as personal comfort is concerned. My in-laws are taking good care of me. I get to stay active by going out for runs, since they live in an apartment complex. However, I am far away from my farms and have no control over what the farmers are doing.
I have started a company that ties up with Farmer Producer Organizations, FPOs, in states in North India (currently, it is only Uttarakhand, as that is the state where my parents live and I was born) and hires FPOs to grow specific fruits and vegetables for my company. I then process, package and market the produce in bigger markets such as New Delhi National Capital Region (NCR) that includes, Gurgaon, Noida and New Delhi. We did manage to tie up with some decent bulk buyers to sell our produce so that it ends up reaching restaurants, hotels and retail chains. Given my finance/investment background, I had thought of all possible risks and thus focused the business to be in high margin produce and play in the B2B segment. However, I did not plan for a pandemic.
Since the lock-down I have been in Greater Noida regularly liaising with farmers to grow the first batch of our produce. Now, thanks to the lockdown, not only can I harvest the produce, but the Bulk Buyers are mostly shut and I cannot ensure continuous supply as further batches of crops need to be sowed and planted. This complexity has made me realize that small business needs to be super agile since one can always plan for a lot of scenarios but at times, no planning is enough.
Makes me wonder, if I am lucky or unlucky in this scenario. While setting up the business I put all my learning from my MBA time and investment experience into the set-up. Cash conservation is extremely important while setting up a business I feel. When it was still early days, I had started conversations with seed investors and early-stage VCs to test the market and the idea. The experience made me realize that seed investors in India will typically charge too much for the risk they are taking. What that means is that founders can end up diluting too much for very little. Early stage VCs also will not invest in an idea unless you can show some previous track record. Therefore while, people were willing to talk, I had to boot-strap. If you are ever in that scenario, I encourage that you learn from Jeff Bezos. Conserve cash and do not overspend. I needed people but put it off till I have produce. Basically prevent cash burn till absolutely necessary. Having no staff and no bank liability is proving to be a boon in the current scenario.
B2B seemed like the best segment to be in. The acquisition cost of retail consumer would have been high. Therefore it made sense to sell to a large business and start accumulating cash to expand business into other verticals. However, most of my customers are shut, since their customers - hotels and restaurants are shut and will remain so for an extended period. That brings me to agility. During the past couple of weeks, all thinking has gone into identifying other sources of revenue. While I am managing things using whatsapp and over the phone, I am now identifying retail chains in apartment complexes. This idea came about when I went to local store to figure out how much the middleman charges. Just that one discussion gave me a new potential sales channel. Additionally, I also went to a local grocery store and I saw a number of foreigners shopping there. Immediately I realized, there are many areas in NCR, home to foreign nationals who come here for work. Why not targets retail stores in those areas. Something I had completely ignored during the past. In 2 weeks, by keeping my eyes open, I have had to tweak my business model slightly and identified better sales channels in the process.
I can always consider myself unlucky for being stuck somewhere but destiny is what you make of it. There is still a long way to go before I manage to sell produce to any of these new stores but I know that there definitely a different path for me to tread. Cash conservation, agility, nimbleness and ability to sense and identify opportunities are skills that will help anyone in the long run.