Did you remember that fairy tale or fictional story the Robin Hood where a bandit stole from the rich and gave it to the poor, well in this case we aren't taking about a bandit but we are talking about a retail stock trading application Robinhood.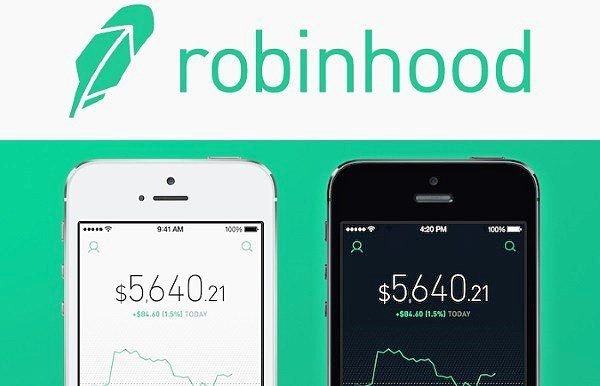 Source
In the middle of the 2013 recession when everyone lost trust in the stock market due to price drop, Vlad Tenev and Baiju Bhatt created a trading app were people could trade on their accord without using hedge fund. The app is aimed at allowing traders to trade without commissions as well as create an easy way to trade making it visible to see how your money works directly instead putting hopes on the fact that a broker will clock your trade. Robinhood is the trading platform that put both the sharks and the minnows in the same ocean to trade and make interest with non-existent fees.
The Robinhood app at the beginning of 2020 had about 13 million users trading options online. The company has been growing very fast as users find this easy and more trustworthy. Unlike Fidelity, Charles Schwab Ameritrade, Morgan Stanley and many other brokerage company Robinhood traders aren't large traders or investors with hundreds of thousands of dollars in account. The coronavirus has made a lot of people trade with Robinhood as people are indoors and have access to trading via their phone. The company is believed to make money from market makers, Robinhood gold, and stock loans.
Although a lot of people have seen trading as a means to get rich quick scheme, I must say that trading is very risky and it becomes more risky with future or margins. Trading is risky and should not be done by an amateur. Although a lot of millennial are really hoping to buy a Lamborghini from trading but the fact remains that trading requires a lot of skill and it is just as equivalent to gamble.