Just like the economy of several countries shutdown, several companies closed their doors worldwide, so did a lot of schools shut their doors for the remaining part of the academic year. Around the world, the pandemic has disrupted school activities and this isn't a good thing although safety is priority. It is true that schooling is more than just academics and it will surprise you to see that a lot of students have school families and hang their social life around school. Amidst all this, the major concern is how this students go into remote learning.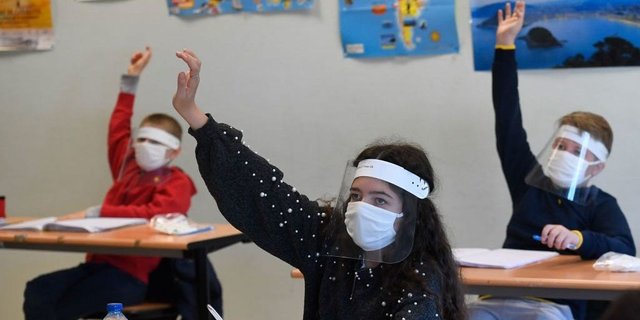 Credit
One out of every 15 pupils/students in the world has access to the internet which now makes it a major concern as most schools now demand that students and pupils should go to remote learnings. It is very rare to see pupils and students with mobile devices or PC in Africa, and the few that have it do not have access to the internet. How remote leaning does then works without hiccups? This is one problem that a lot of states, provinces and countries are facing.
Although, a few schools in first world countries had contingency plans for heavy snow days, wild fire and many more crises and at such have been working with remote learning so it won't affect the academic calendar but this is not this same in all countries. A lot of parents are living below the poverty line in several countries and this means that remote learning can't be an option in this countries and/or maybe only a few will be opportune to learn with remote learning as their parents can afford it.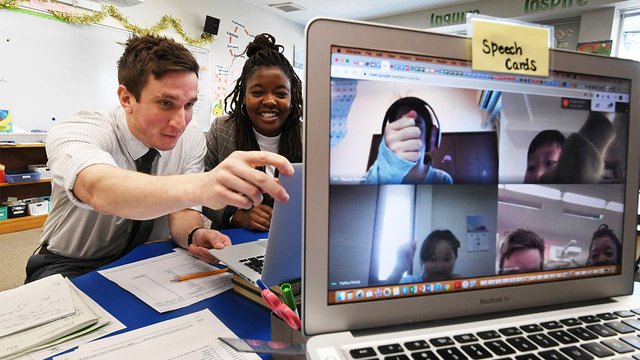 Credit
In some countries, students have to borrow computers so they can take lectures and meet with other school mates and so many schools are doing well to lend students with the consent of their parents or guardian.
Can remote learning work for all graders? We all know that learning skills and procedures for every class is different. It could be easier for students in higher grades but this cannot be the same for students in lower grade as they tend to lose concentration easily.
Do you think the educational system will be the same after the pandemic?
Is remote learning the option for learning seeing that not everyone can afford it?
Will graduates get jobs immediately the pandemic is over, seeing the economy isn't stable?