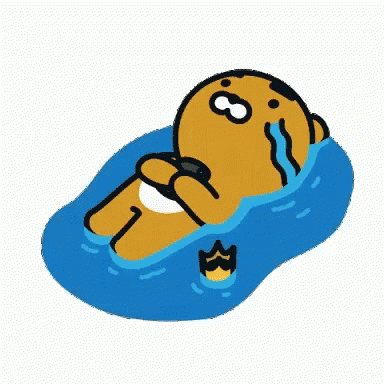 I knew this was coming sooner or later. They have been battling with spam and fraud. They just made some changes to the program last month and stopped accepting new participants...
and now, it is over.
They are shutting down the referral program... for now?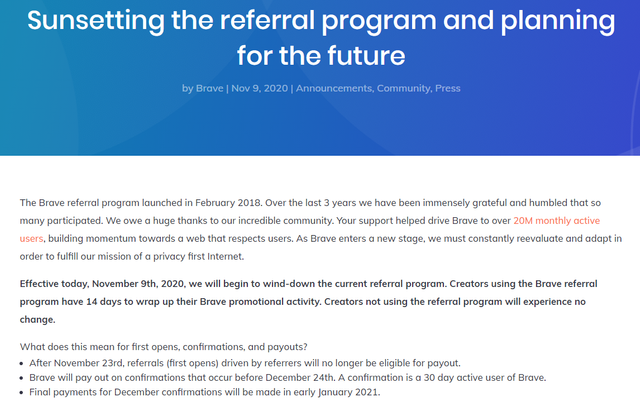 source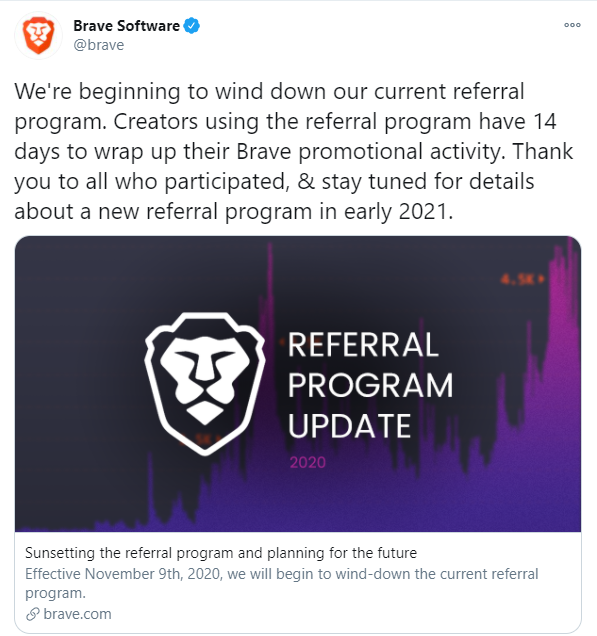 source
Hopefully, they will come back with a better and improved referral program next year!
On the flip side...
I got a BAT payout today.
9.795 BAT is for viewing the ads. I am not sure about the other 66 BAT... it could be the rewards from referral program? but my creator rewards displays a different number so I have no idea, but I will take it 🤤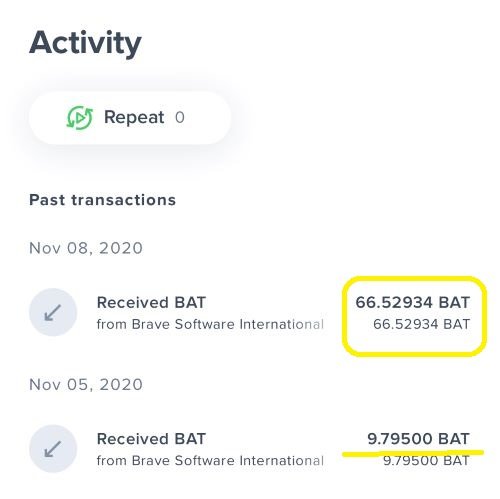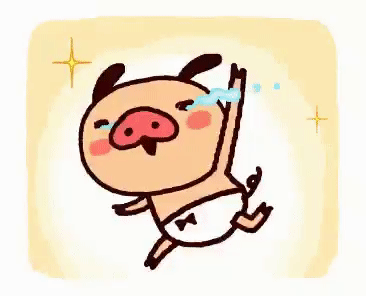 ➡️ Website
➡️ Twitter