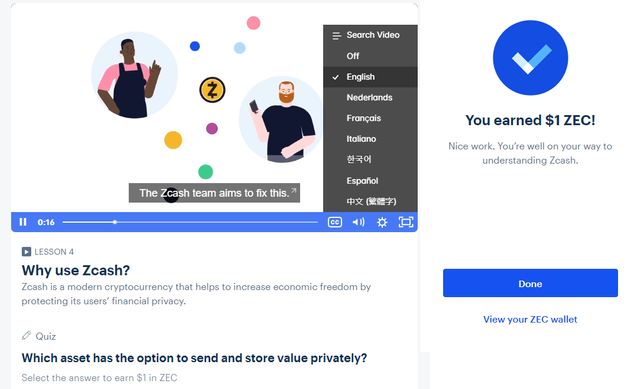 I knew Coinbase added free Zcash earn few weeks back.
So I immidiately signed up, but then I got waitlisted... for a long time!
Normally, I get access to Coinbase earn with in a day or two, but this time took me about few weeks 🙄
But finally I got it! Easy free $5.
I never really paid attentions to Zcash (ZEC) before or the lesson videos that they force us to watch in order to earn tokens.
But I kind of like Zcash. I like their concept of the coin and privacy feature that they have... I think it is pretty cool.
I swap coins right after I get free coins from Coinbase usually especially those coins are not stakable... and Zcash is not a staking coin, but I think I HODL on to it for a while.
Oh another thing I noticed this time was, they have video subtitles in different languages. They don't have Japanese unfortunately... but they have Chinese and Korean! wow I didn't know Coinbase was targeting those countries 😆
But anyway, if you like to learn about Zcash, you should definitely check this out.
https://www.coinbase.com/earn/zcash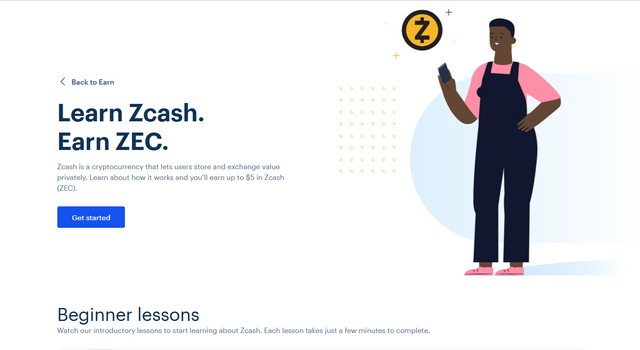 source
And if you have access to Coinbase, you should get the Free Zcash ($5)
It seems like coin is doing well since I got it 👇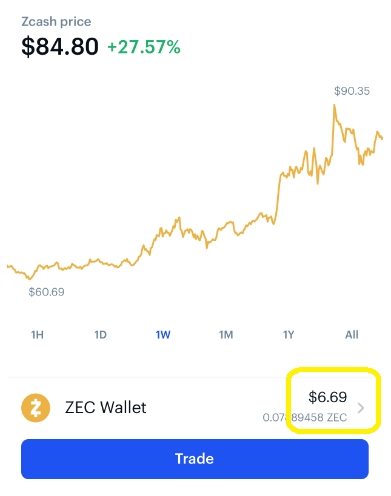 Free $5 is growing pretty fast 🤩



➡️ Twitter