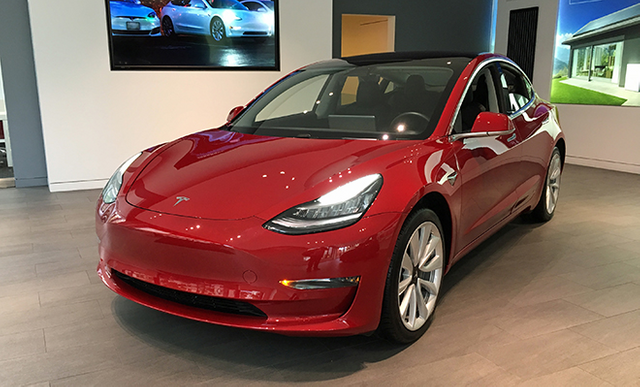 At the start of April the Chinese authorities announced that they will sustain EV subsidies until 2022. These were earlier supposed to be terminated this year.
This week, the Chinese authorities have decided to slash EV subsidies by 10% this year, with further cuts likely over the next two years.
The range requirements have been increased to 300km to qualify for the subsidy and it will only be available on EVs priced below 300'000CNY (~$42,000).
Analysis and Comments
This is obviously not great news for companies across the battery value chain. Last month there was a decent recovery in EV sales in China after a COVID-19 induced crash in the first two months of the year which clearly highlighted normalising conditions in the country.
So what does a 10% subsidy cut mean for EV sales in China (and globally)? In the near term it might actually boost EV sales. Most likely the 10% subsidy reduction will get applied from July'20 which could likely result in a pick up in electric car sales in the remainder of 1H 2020.
In the medium term, subsidy reduction is not positive but I doubt that we will see a similar crash to the one which happened in the second half of last year. At that time the subsidy reduction was more substantial at more than 50% versus the 10% subsidy reduction being done this time.
Secondly, the on-going crisis is likely to help the EV supply chain to catch up with the rapidly growing demand and hence forestall the likely build up of bottlenecks which would have eventually created battery cost issues.
So I do not think that the now more gradual phase out of EV subsidies over the next three years in China should be taken negatively. By 2023, if battery pack costs fall to $105/kWh then purchase subsidies would not really be required.
Lastly let's not overestimate the importance of EV purchase subsidies. Charging infrastructure is a lot more important for long term EV adoption.
The Chinese state has included investment EV charging infrastructure in the few areas in will be investing under its fiscal stimulus programme announced last month. At the same time the tough EV production targets for automotive OEMs in China (broadly targeting ~20-25% EV penetration rate by 2025) will force the OEMs to sell EVs in the absence of subsidies.

You don't want to miss a Crypto news?
Use Brave browser, one that respects your privacy and pays you to browse the internet !

Come try out a great blockchain game: Splinterlands