---
00:21 My outlook on the current crypto climate. Acidyo posted an article asking the question: 'Where are you from and what's the general outlook on crypto/blockchain there?'. In this video, I answer that question and discuss the situation of currency vs money. And is crypto really behaving like a money or a currency?
02:55 The biggest problem with Crypto and $HIVE! Currently, $HIVE and other cryptos can be earned but that cannot be spent. In order to have a spending utility, we need to sell crypto into FIAT. This goes against what I think is a major freedom that crypto should offer.
03:40 What roles are BTC and ETH playing? Is this what they were supposed to be? BTC has been seen as a 'hedge' against investments in the worldly financial system as it descends into chaos. More recently, people have seen ETH as a hedge too as it seems to share properties as a store of value, like BTC. Gold has had a 5,000 year track record as a store of value, can we see people move into crypto as a store of value? Can crypto become a 'money' rather than the 'currency' that it is today. Will it take a total financial collapse for us to see people move into crypto? Even if there is a 1% chance that crypto is 'right' surely it's worth the hedge?
08:27 3Speak is leading the way with Hive promotion! Is threespeak the best video-streaming DApp out there? @threespeak has been leading the way with twitter promotion with their 'Twitter Madness' campaign! For as long as I have been involved with Hive/Steem there was only ever one video streaming DApp available, DTube. However, DTube hasn't quite managed to live up to it's potential. 3Speak then came along and has been smashing it out of the park! The crypto 'shadow bans' on youtube I believe motivated the creation of threespeak, a censorship resistant youtube if you will. It's nice to see some variety of content of threespeak: cooking, food, crypto, health, sport. Including the good work over at @dfacademy!
13:10 My Hive Journey: Homesteading to Hive-Cryptopreneur! I've been involved with Hive/Steem for almost three years. I have always been experimenting with the content that I have created. Here on @localgrower I started out just posting content about what I was doing in my garden. Now I am sharing what I am learning about the crypto world and the hive ecosystem. I have been enjoying @acidyo initiative and using the POSH hashtags on my tweets. See them all here: https://twitter.com/lupuscrypto
The HIVE community has been awesome, especially on twitter. Loving it!
16:35 Leofinance User Interface Update is live soon! Steem.Leo / leofinance are deciding to upgrade their UI! They are taking inspiration from the UI that @peakd have. They hope to make it look neater and sharper for when lots of people are onboarded to the site! I am happy with it currently as this is what I have been used too since the earlier days of steem!
17:45 Can you earn more $ posting on LEO than on HIVE? Here's an article from steem.leo outlying the financial benefit of posting on LEO as well as HIVE! Some authors are receiving just as much if not more $ of crypto from LEO than HIVE! Some nice thoughts!
19:40 Vitalik Buterin, ETH Co-Founder, 'I am not ignoring Hive!' taskmaster4450 did an awesome post showing us Vitalik Buterin's tweet outlining his support for HIVE! Buterin has always reinforced his desire and mission for decentralisation. This was thrown out the window when Justin Sun did his hostile takeover of STEEM. The community of HIVE ofcourse clapped back. What's brilliant about Buterin is that he cannot be paid off to deter from his mission. Think of how much ETH that guy owns!!
23:22 My Thoughts on LEO Roundtable #17 ETH transaction fees, i believe, definitely will become a problem. This is one of the downfalls of a POW blockchain. As transactions increase, simple economics will establish that the fees will go up too as the miners are doing more work. This will reduce the number of people using the network thus reducing the value and therefore price. Are we ready for the masses?
Some questions for khaleelkazi
Could someone explain the vote multiplier function on LEO? Swap.app allows us to sell our LEO for ETH and BTC. Who is buying the LEO for ETH and BTC though? Could we delegate out LEO to a @tipu equivalent on LEO? What is the 'token benefactor' payout on my LEO posts?
33:20 Is England in a RECESSION??? rollandthomas produced a neat article explaining that England and the UK are in a financial recession. To me, the definition of a recession is at least 2 quarters of economic downturn. Which as a result of COVID and the lockdowns, this has now happened. In 2008 we saw 5 quarters of economic downturn, the worst quarter of which we say a -2.1% on GDP. In Q2 of 2020, we have seen a WHOPPING -20.1% GDP. I am the only one seeing alarm bells here??? Economically speaking, this recession is almost 10x worse than in 2008?!?! Is this going to get even worse with a potential 2nd spike during the winter. Will this lead to more job losses. Furlough to end in October too!
37:05 HiveHustler Announcements and Official Posts! Enter in your hustlestruggle contest: win 1 Million $HUSTLER! Check out gastontrussi story! The current $HUSTLER burn is at 19,000,000 and growing! Delegate to hivehustlers to receive daily staked $HUSTLER. $HUSTLER utility is increasing: nulledgh0st applications allow you to spend your crypto!
40:55 hivelist x hivehustlers collaboration! hivelist is aiming to be a Craigslist alternative on the Hive blockchain. Currently, you can buy clothes and other items with your HIVE at hivelist.io
This is a great project by thelogicaldude ! Being able to spend your crypto is the biggest goal that we need to overcome in the crypto communited and both Logical and nulledgh0st are working towards that!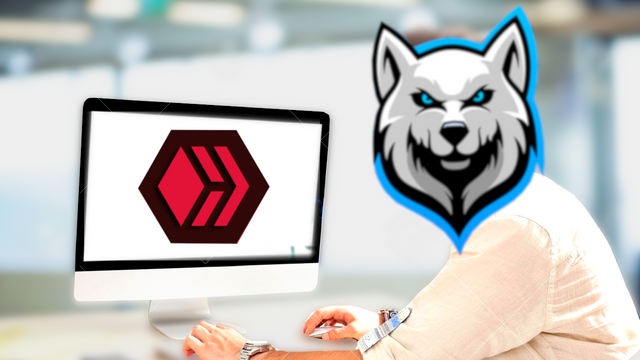 ---
▶️ 3Speak
Posted Using LeoFinance