Lots of news to share this week from the HiveHustlers team - wow!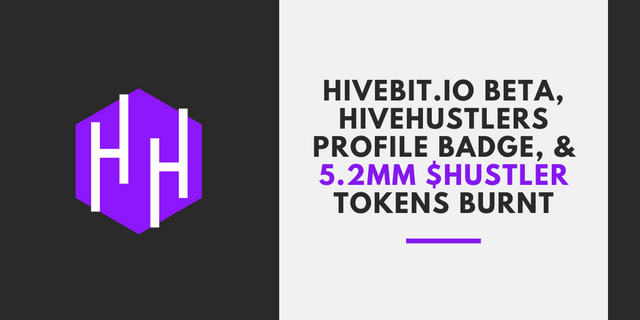 Things have REALLY started to pick up momentum now - projects are coming to life, community numbers are rapidly rising, engagement is spiking, and overall there's way more excitement in the air about being a "HUSTLER" now than before.
So, let's get to the happenings over the past few days:
Easily Export Your Hive Transaction History For Tax/Accounting Purposes w/ @HiveBit!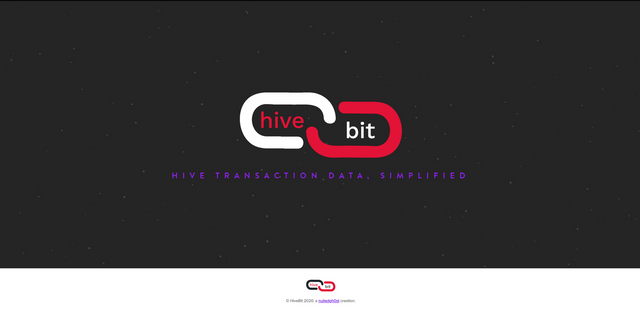 Attempting to manually track each and every transaction in your Hive account would be an absolute nightmare - and before this, no services existed to automate the process for Hive accounts.
As the first project launched within the #HiveHustlers ecosystem, @HiveBit now allows anyone with a Hive account to export their account data into a CSV file, which can then be imported into their tax/accounting software of choice.
It's a completely free service - just visit our website (https://HiveBit.io), enter your Hive username, and then an email we can send your data to - and that's it! Currently, we're in beta, so data takes a few days to be sent back and may not import perfectly to all services - so please report any bugs/errors you may encounter.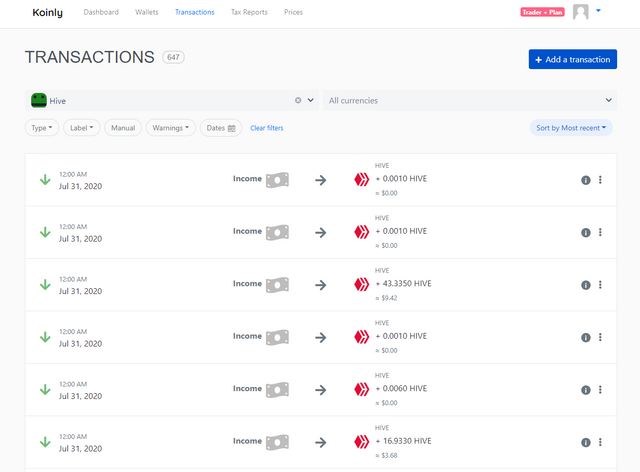 We will be launching a premium package for @HiveBit, that will finally provide a use case for $HUSTLER tokens - use your tokens to activate a premium membership, which provides you an API that you can use to sync your account data with various services.
We're working with several high-profile companies (such as CoinTracker.io, Koinly.io, CoinTracking.info, etc) to directly integrate HiveBit as fast as possible - and our premium members will get a discount when they sign up for their services as well.
Our final site/new UI + API service should be live within a week tops.
News #2: We launched a HiveHustlers profile badge - yayyyy!
You know those nifty little badges (some) of you see on your Hive profiles? Yeah, we've created one for the @HiveHustlers community now! Simply follow the @HiveHustlers account and be in our Discord server, and you'll get the badge.
There's a channel in Discord to request the badge - we have to manually add it, so please be patient as we hand them out! Simply visit the #member-badge-request channel and drop your username (make sure you're following us on Hive, too) and we'll get your badge added.
We plan to change these badges up to reflect $HUSTLERM token club levels in the near future - so your badge would display just how much of a freaking HUSTLER you really are with a snazzy, rare badge.
Just another silly little way that we're aiming to make our members realize they belong to a community of entrepreneurs that cares - and that represents 24/7!
This represents ~2.6% of our TOTAL $HUSTLER token cap (200MM tokens) - these were purchased with various funds from $HUSTLERM sales and contributions over the past week, in the following amounts, at whatever the market rates were at the given time:
7/28/20 - 3MM (burned from main holdings to offset 2nd $HUSTLERM presale)
8/3/20 - 86,805 (bought from gh0st)
8/3/20 - 86,800 (bought from gh0st)
8/3/20 - 825,000 (bought from market)
8/4/20 - 180,000 (bought from market)
8/4/20 - 86,801 (bought from gh0st)
8/4/20 - 86,800 (bought from gh0st)
8/5/20 - 750,000 (bought from market)
8/6/20 - 29,839 (bought from market)
8/6/20 - 86,800 (bought from gh0st)
This is quickly going to make $HUSTLER tokens worth more, as A) we are drastically reducing supply, B) use cases are now being released, and C) Miners are now twice as costly.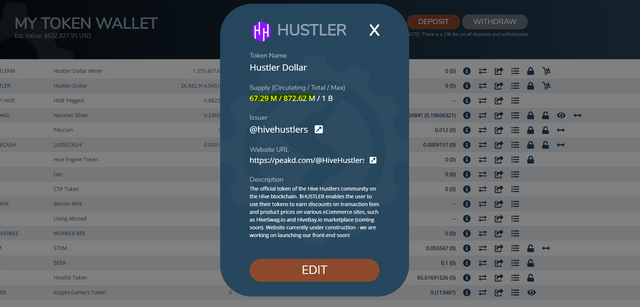 As you can see, 67.29M is currently in circulation - with another 127.38M available (but not in circulation). As we all know, 800MM was burnt immediately a long while back during our very first burn.
We are taking donations from BAT contributions (Brave donations are enabled on ALL of our sites and social profiles) and using those tokens to buyback $HUSTLER from the market. Also, $HUSTLER tokens spent on https://HiveBit.io premium will be burnt at a 100% rate (after our minor server costs are paid off).
We'll be publishing monthly financial reports starting soon as well - so there will be total transparency with where the money is going (and why).