Willy
If you follow this simple indicator you can make some good prediction with $Hive, and crypto in general.
This app is called Willy on Trading view. You can add it to your trading view indicators by searching it on the Indicator tab and adding it to your favorite.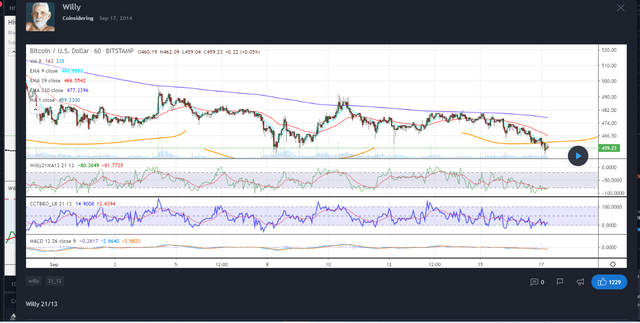 https://www.tradingview.com/v/eij9KTBO/
This is also synonymous to RSI. However, it's more resilient than RSI. I prefer to use it with Heiken Ashi candlesticks. This is because it helps to eliminate some unreliable price action.
Set your lower and upper limit
As I said earlier, Willy is a tool that is synonymous to RSI. This means that if the price is oversold, we will see Willy have a low value and if the price is overbought, then Willy will be high in value.
My willy range from 20 to 80. So, in number terms, if its at close to 20, then the crypto asset is oversold, and if it is close to 80, then the crypto is overbought.
You can set your lower and upper limit. This helps and guides your trading idea.
What time frame can u use it?
You can use Willy on all timeframe. However, the higher the timeframe the more significant it is. You can use it on a lower timeframe, whenever you are looking for an entry position.
How often can u trust it?
You can trust Willy, however, you have to be conversant and backtest it for you to be able to trust it in future scenarios. In the case of $HIVE below, you can see the Willy works well in predicting the last pump. i.e you can buy when the Willy is crossing over and sell when the Willy is high and crossover too.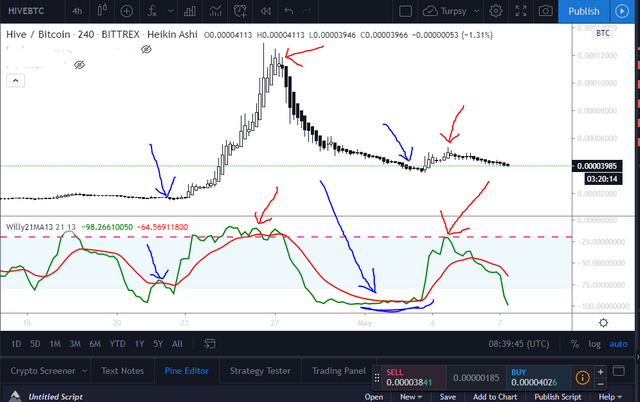 It is a complementary method for all other charting techniques.
Do I regard it?
I do regard it because it helps me in shorting/ selling or longing/buying.
I hope you all find it useful and can share your ideas as well.
Below are some examples too
$NANOBTC
$BTCUSD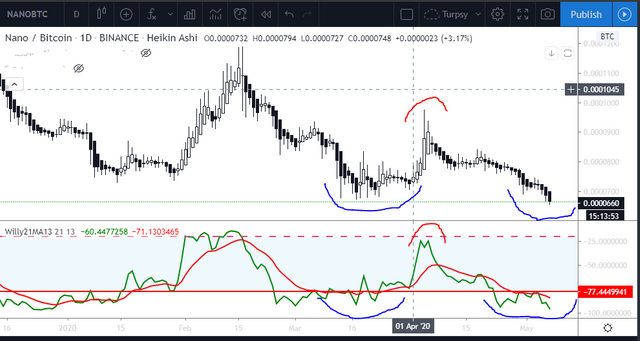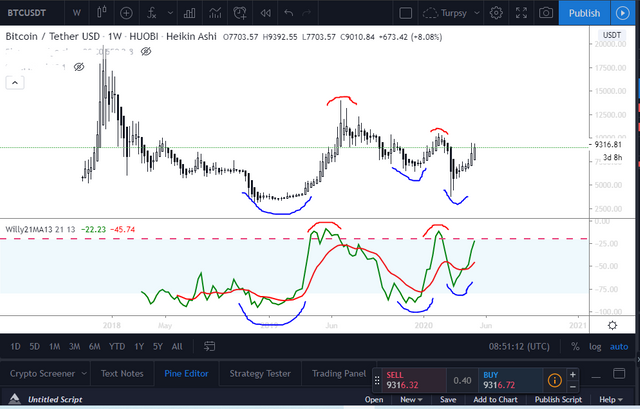 Have a great win in all your trades.